What is the cost of shipping and what ways of shipping we offer?
We don't hide any of our prices. Our prices of our games are always at your disposal on our website, and the same thing applies for the costs of transport and shipping, so you will always find about them before your order. Please keep in mind that the price is mainly dependent on the weight, proportions, character of the goods and the quantity of packages in which it is necessary to wrap up your game.
Shipping prices
You can find a link to the shipping price in the description of every one of our products.

Your specific price for shipping and transportaion will be shown after adding the goods to your card - in the "Payment and Transportation" part of the ordering process.

We usually pack your goods in our new and solid boxes (smaller games in three-layer ones, bigger games in five-layer ones), so they cannot be damaged on the way and they arrive to you in a perfect shape. Bigger games or multiple games at once can be packed in large boxes or a larger amount of boxes.

We always inform you about the course of the shipment process, so you are informed about the expeditio and the estimated delivery on time.

Before delivery, the customer is contacted by the transportation service, so he can propose a change of delivery date.

You no longer pay for any packing costs or for pay-on-arrival method.

You can also pick up the games at our shop, in a paper bag, box or just in a wicker basket. Some boxes packed in a baber box also have a small handy handle, so you can just take them and go straight away.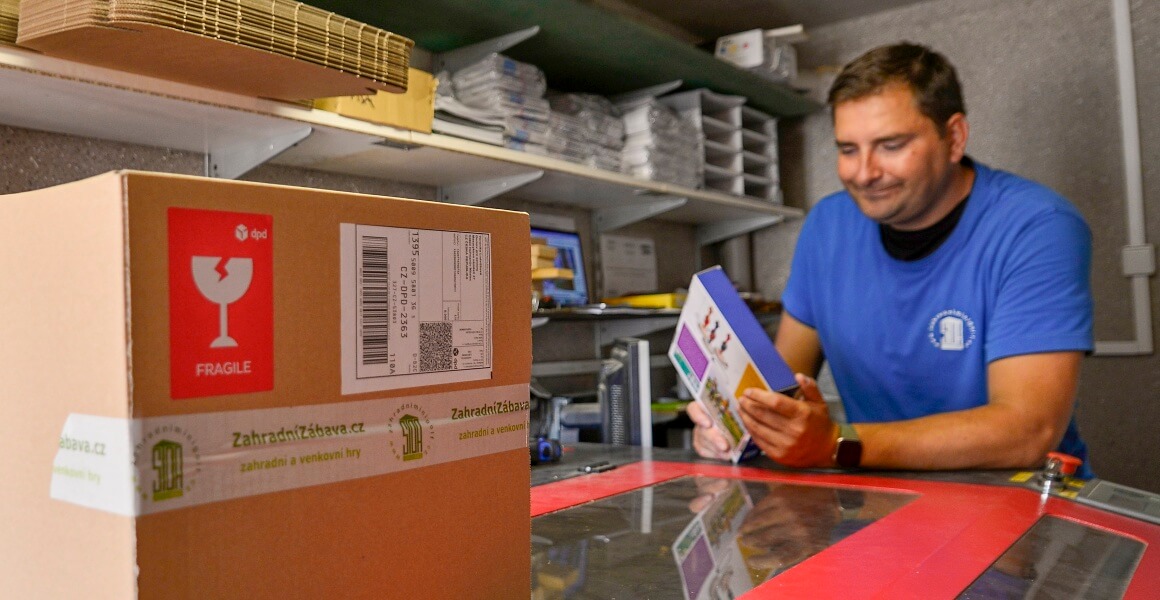 Price of shipping based on the weight of your goods
0 - 20kg: 15 EUR

20,1 - 30kg: 20 EUR

31 - ...kg: We will send you your individiual price calculation.

Countries we deliver to: Austria, Denmark, Belgium, France, Italy, Finland, Sweden, Croatia, Portugal, Spain, Estonia, Latvia, Lithuania, Slovenia, Netherlands, UK.

Your country is not on the list? Please, let us know and we will figure it out.
Shipping to Germany, Poland and Hungary
DPD Group: 10 EUR (1 package - weight up to 20kg).

DPD Group: 15 EUR (2 packages - weight from 20,1kg up to 30kg).

Time of delivery: 2-4 days.

Shipping prices are for payment in advance and including VAT.
Shipping in the rest EU
Countries of the EU (Including Switzerland and Norway).

Time of delivery: 2-5 days.

The shipping price is based on the weight of the package and the tarife zone.

Transportation service: DPD Group.