What do you get when you combine pool and air hockey? A fast-paced board game that actually originated in India hundreds of years ago. This Carrom set features an excellent entry-level board with an official-sized playing surface. Strong mango wood edges ensure stones can bounce quickly across the board, while polished mango plywood ensures a smooth, low-friction playing surface.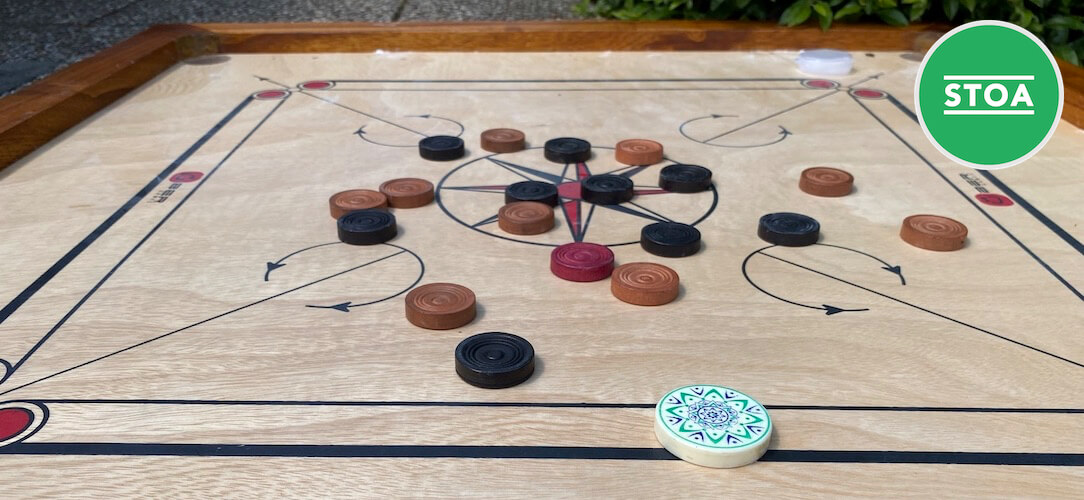 Carrom game kit includes:
1x Carrom board with the following specifications:

Dimensions of the plate: 84 cm x 84 cm.
Official indoor playing surface size 74cm x 74cm.
5 cm wide edges in mango wood with rosewood corners.
Playing surface made of 4 mm thick mango plywood.
Slab with a depth of 38 mm.
4 mesh pockets.
24x wooden carrom stones (11x white, 11x black, 2x red).
1x acrylic playing stone.
30g of carrom powder.
Rules + nylon bag for easy storage of stones.
The game board is made of wood with the option of engraving. Feel free to contact us.
The wooden game board is placed on a flat surface, preferably a table.
The game comes in a cardboard box.
Game Parameters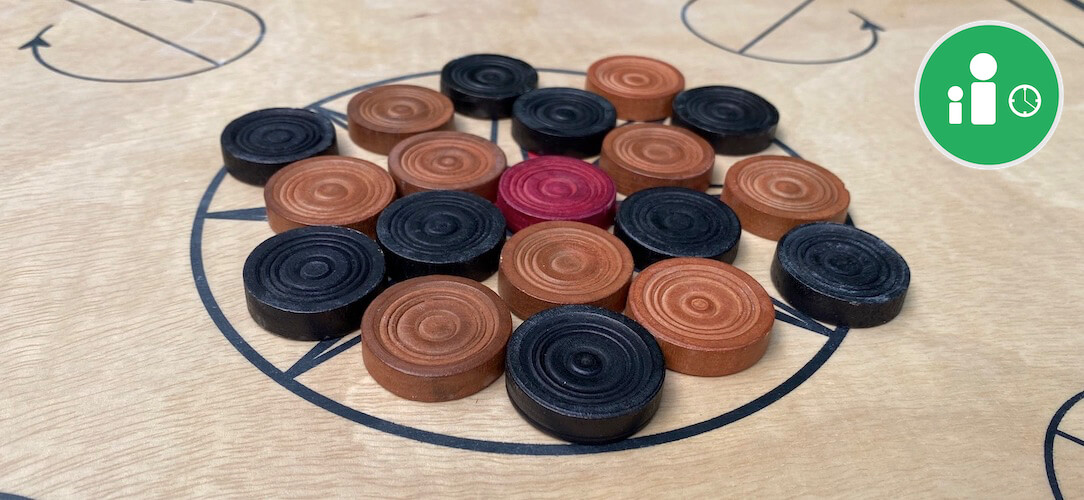 | | |
| --- | --- |
| Number of players: 2 (or 4) | Communication: |
| Playtime: 15 minutes | Strategy: |
| Age of players: from 10 years old | Random: |
Game Review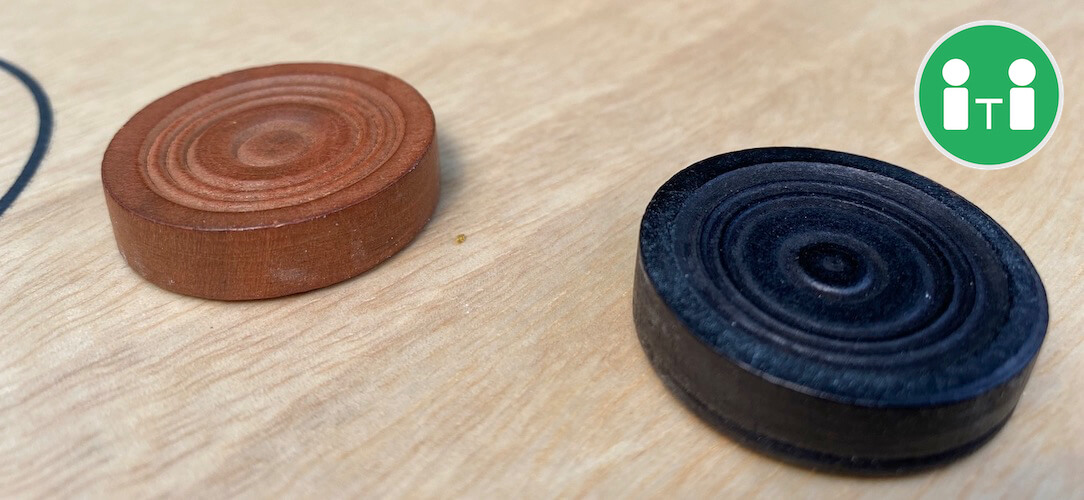 | | |
| --- | --- |
| Ondrej evaluates + / - | |
| + nice wooden design | - starts of chirps are not easy |
| + untraditional game | - cover missing on board storage |
Simplified execution of the game (because, for example, a wooden table is not included). We wrote a complete review about the game, be sure to read it on our blog.
Expert opinion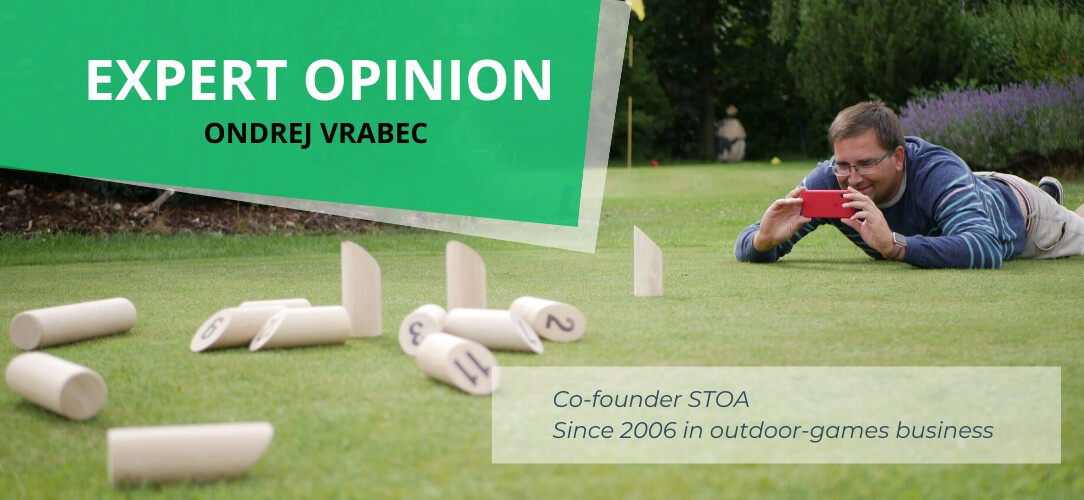 With my colleague Petr, with whom all these games play for two players, we really enjoyed the game.
We unpacked it as soon as it arrived. It is very different from the similar Shuffle Puck or Dutch billiard. Here more than speed will need precision and also thinking about which stone to hit first. It's actually a kind of billiards on a smaller table. The great thing is that it can also be played in 4 players. For me, nice surprise, thumbs up.
Be the first who will post an article to this item!

World manufacturer and supplier of garden games from Great Britain.
Supplier of traditional games such as croquet, garden tower, dominoes, mikado, checkers, chess, checkers. Some versions in really large sizes - in our store marked as MEGA, other variants then in the Giant version.
Quality wooden games that are made from renewable resources. The company delivers games throughout Europe, but also to the USA or perhaps Australia.
Related products