Stick On Line
Attach the rope and throw the scored bar to determine how many points you get.
Game for 2-4 players. Everyone has two coloured and scored sticks and tries to throw them as close to the centre (which is worth 50 points) to the finish line. The distance from the baseline depends mainly on who you play the game with. Players play to 300 points, whoever rolls 300 points first wins.
Contains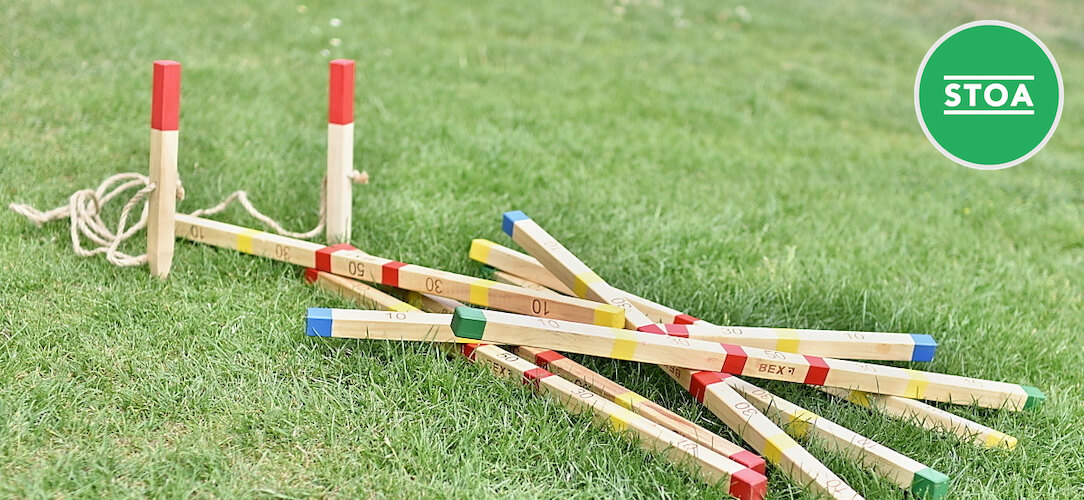 8 long sticks (4 different colours for 4 players / 4 teams), 1 finish line-rope with two fixing pins, bag for easy carrying and storage of the game, rules.
Version
The game is made of quality hardwood, which is also treated with varnish to make the game last long.
Size: bar: 52x2x2 cm, target line: length 2 m.
Rules and packaging
The rules of the game in Czech language are included.
The game is packed in a cardboard box.
Game parameters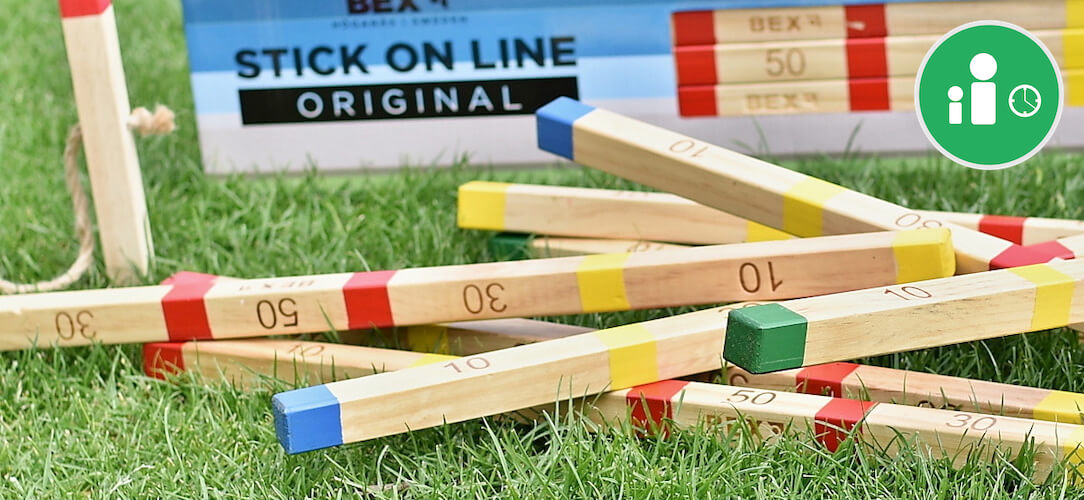 | | |
| --- | --- |
| Number of players: 2-4 | Communication: |
| Playing time: 30 minutes | Strategies: |
| Age of players: from 5 years | Coincidence: |
Game Review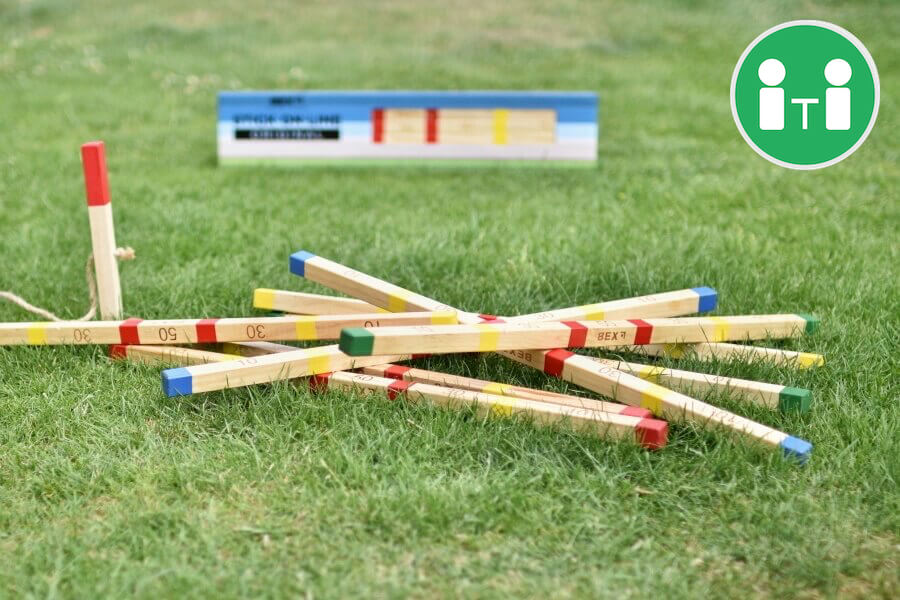 | | |
| --- | --- |
| Ondrej rates + / - |   |
| + game for all ages | - throwing a stick takes practice - I was surprised how much aim one has to have to hit the line :) |
| + simple rules | - i recommend playing on grass or other soft surface |
As usual with games from the BEX series, the game is made of wood. The throwing "sticks" and the pins that determine the target line (these are connected by a jute rope)... We wrote about the game complete review, be sure to read it at our blog.
Expert opinion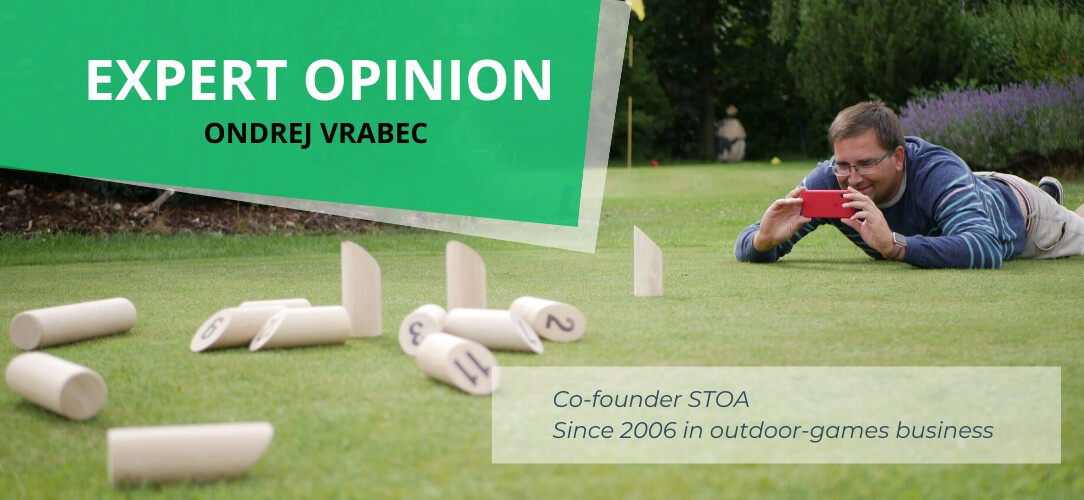 I saw the game for the first time at the Spielwarenmesse in Nuremberg and it was already clear to me there that Bex was trying to make a game with simple rules. Simply get together with friends, tell them how to play in a minute and get down to business. I played the game with my nephews and didn't really get caught up. The younger one, he really liked the game and was able to throw the stick beautifully to the line.
The throw looks easy, but it really takes a bit of practice to get the bar to stop on the line. I can imagine the game being ideal for a family event, a barbecue with friends or a children's party.
Be the first who will post an article to this item!

BEX Sport AB - Swedish manufacturer of garden games. Producer of traditional wooden games (Kubb, Croquet, Mikado, Rings, Domino, etc.).
We offer all the games but only in Original or PRO versions – we put emphasis on high quality wood finish.
Related products