Product detailed description
SpikeBuoy is a great addition to the game Spikeball into the water!
SpikeBuoy contains:
5x plastic float and 5x strap.
1x carrying bag and anchor bag - you can fill it with stones, clamp it to the floats through the straps and the game "stays in place".
1x sticker for mobile phone or laptop.
The game itself Spikeball NOT included.
The set up is really simple, you can play in the pool, on the pond or anywhere on the water surface in no time.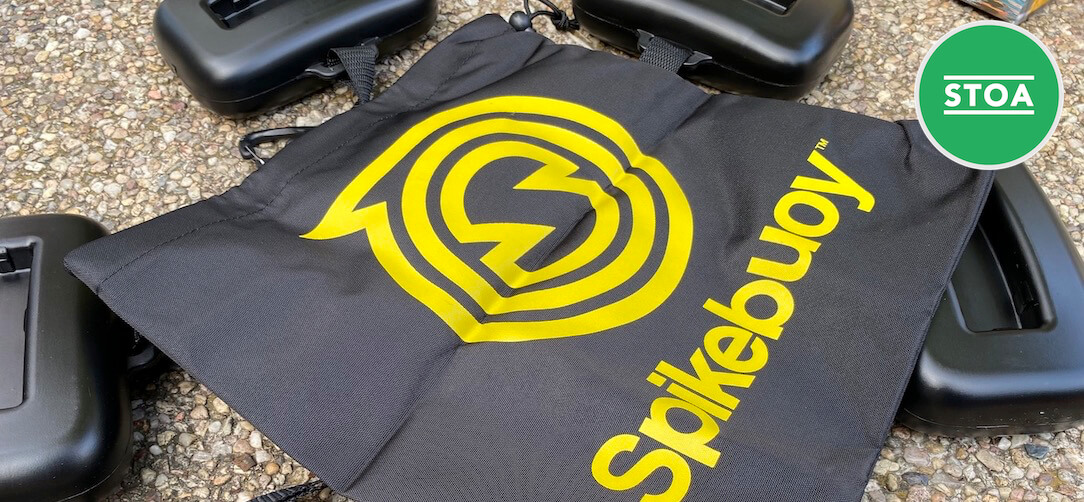 Be the first who will post an article to this item!

American manufacturer of the game Roundnet - a game where two players play around a round net against two in the style of volleyball.
Especially in the USA, Spikeball is very active and therefore very popular. Currently, there are many versions of this game. From the "hobby" version, to the PRO version and now also in the XXL version - which looks very interesting for example for children, i.e. for schools or children's clubs.
Currently, all distribution in Europe under the Spikeball brand has been taken over directly by the manufacturer from the USA.