Product detailed description
SpikeBrite is a great accessory for the game Spikeball in the dark or in the dark!
SpikeBrite includes:
2x rechargeable ball with LED diode. It lasts about 2 hours on one charge.
Rechargeable (no additional batteries) slip-on ring on the structure - Combo set and set PRO. It lasts about 2 hours on one charge.
A bag where you can conveniently store everything.
2x micro USB charging cable.
The game itself Spikeball nor Spikeball PRO is NOT part of the package.
The assembly is really simple, you put the circle on the structure, load the balls and go play!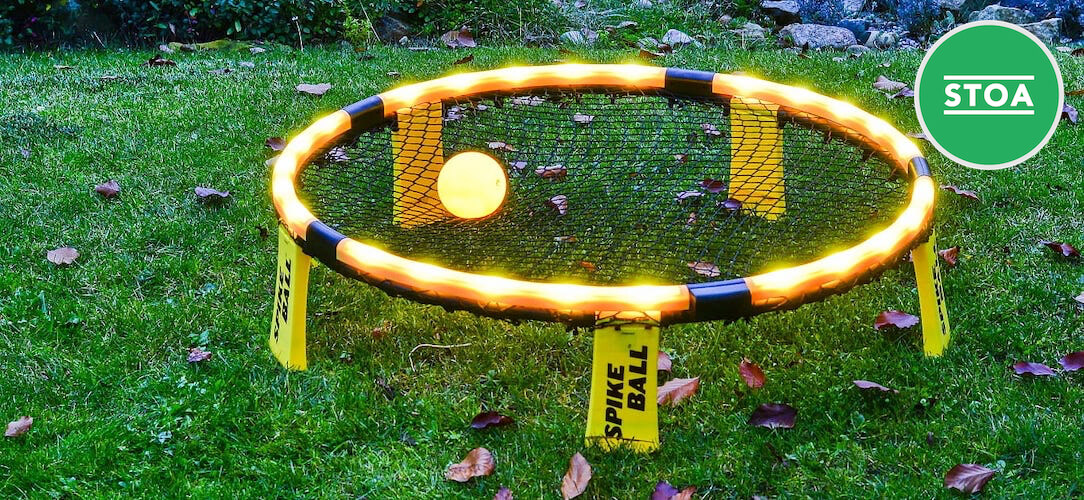 Be the first who will post an article to this item!

American manufacturer of the game Roundnet - a game where two players play around a round net against two in the style of volleyball.
Especially in the USA, Spikeball is very active and therefore very popular. Currently, there are many versions of this game. From the "hobby" version, to the PRO version and now also in the XXL version - which looks very interesting for example for children, i.e. for schools or children's clubs.
Currently, all distribution in Europe under the Spikeball brand has been taken over directly by the manufacturer from the USA.