Product detailed description
Kanjam - non-contact sports game with a flying saucer and two plastic baskets. The bins are 15 meters apart. Two teams of two play against each other. The goal is to throw a frisbee from one basket and hit the other basket. The player throws to the basket, where his teammate is ready, who can dribble the frisbee and thus place it in the basket or hit the basket. The team that reaches 21 points first wins. The game is ideal for the meadow, beach, the park or the (school) garden.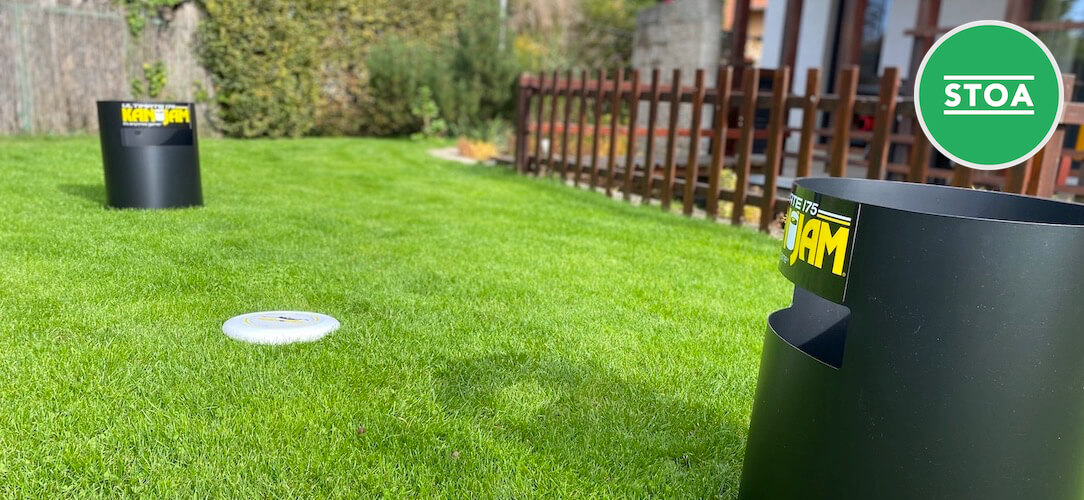 Kanjam PRO set includes:
Two durable easy-to-carry baskets - basket height 51 cm, basket diameter 42 cm.
Baskets are made of plastic. The package also includes pins, thanks to which you can attach the basket to the grass, for example.
Official 175 g flying saucer - frisbee (made of softer material, so the hand doesn't hurt so much when you touch it incorrectly). Frisbee diameter: 27 cm.
The PRO set also has a bag to store the baskets, including the frisbee.
Rules are also part of the package.
Everything comes in a cardboard box.
Our great tips!
If you play with small children who can't throw a Frisbee. Use a rubber ball, ideal for mini-handball, and children can play bounces into the baskets with this ball. You are not playing for "instant win", but you will entertain children of all ages.

Set up, for example, 4 sets - you can occupy up to 16 children (8 teams) and organize a simple tournament. Teams play for example 3 minutes, whoever wins gets 3 points for the victory. Then the teams rotate clockwise and play again. At the end, the team with the most points wins.
Game Parameters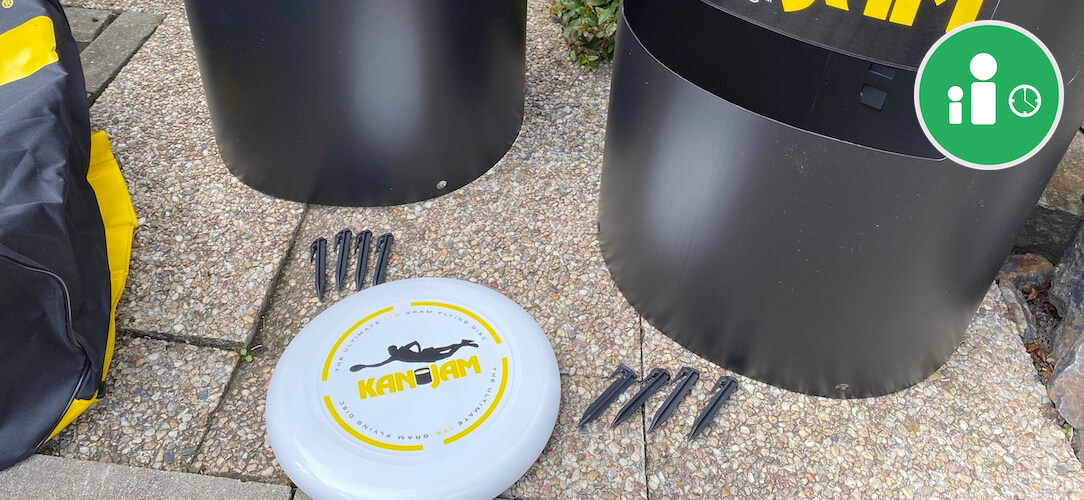 | | |
| --- | --- |
| Number of players: 4 (2 teams) | Communication: |
| Playtime: 20 minutes | Strategy: |
| Age of players: 6 and up | Random: |
| Difficulty of preparation: easy | |
Game Review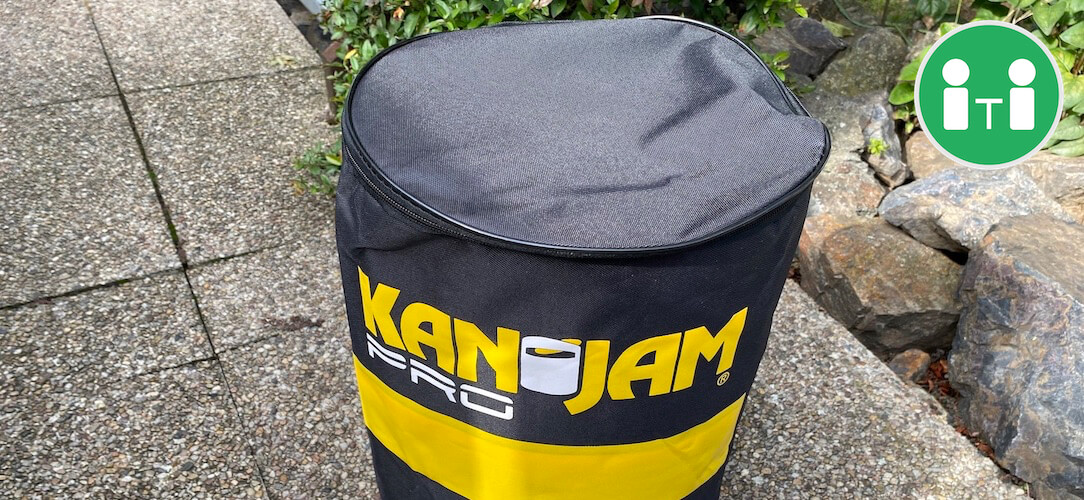 Ondřej evaluates + / -
+ 4 player sports game
- relatively large playing space

+

ideal for tournaments

- the frisbee throw requires training
+ storage bag
Two plastic baskets that can be easily folded, one flying saucer - frisbee, all stored in a paper box. Kanjam is another game from our offer of outdoor games, for example for a party, company event or team building... We wrote about the game complete review, be sure to read it at our blog.
Expert opinion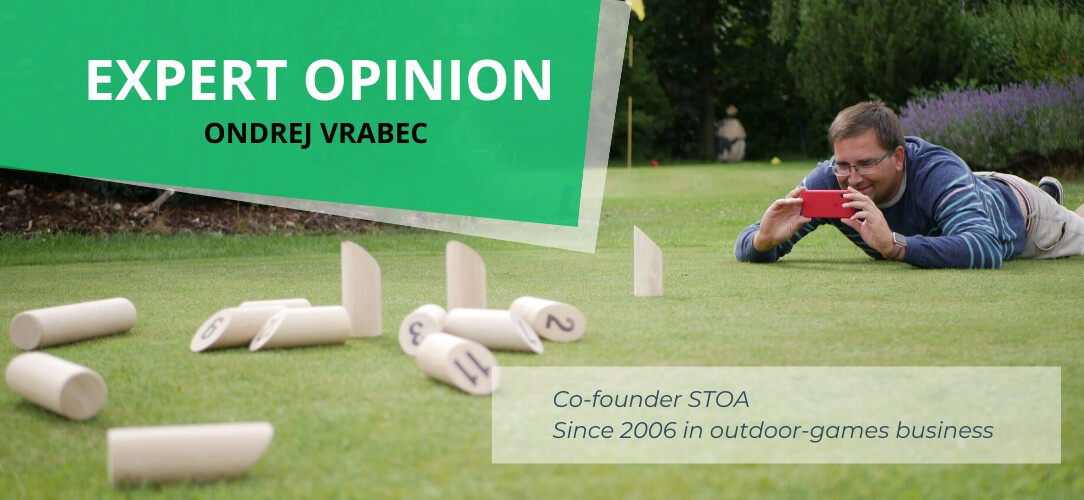 We first played Kanjam at our suburban camps with children. Some children enjoyed it so much that they didn't want to tear themselves away from it, and others weren't too excited about it. The whole thing will be that throwing a flying saucer may not be able to be done by everyone. After all, it takes a precise throw so that your teammate can dribble the frisbee and hit the basket.
In the end, we made a pairs tournament for the children and everyone played, it was enough to put the stronger with the weaker. The game is certainly very interesting and will make you move. The PRO version also includes the long-requested bag, so you can pack up game after game, take it away, and start playing again the next day.
If you are interested in more about the game, be sure to read the review on our blog or watch a video review of the game on our Youtube channels.
Be the first who will post an article to this item!

The KanJam game comes from the USA, where it has been produced by KanJam LLC since 2006. What is interesting about the production itself is that the game is actually made in the United States, so the product does not have a Made in China label.
KanJam is proof that not everything has to be made in China, and that it is possible to make a game elsewhere that is better, better, and above all cheaper than if it was made and imported from China.
To date, there are many variants of the game KanJam - Mini, Splash, Glow, Illuminate, PRO - shining and many others. You can find them all in our e-shop.