Product detailed description
YOU.FO is a versatile and safe remote sports and leisure game that is "easy to play, fun to control". It is a dynamic and addictive game.
Players can play either Freestyle - i.e. they throw the circle to each other. Or they can play "Square" - they create two squares and try to play so that the other player in the square doesn't catch the circle.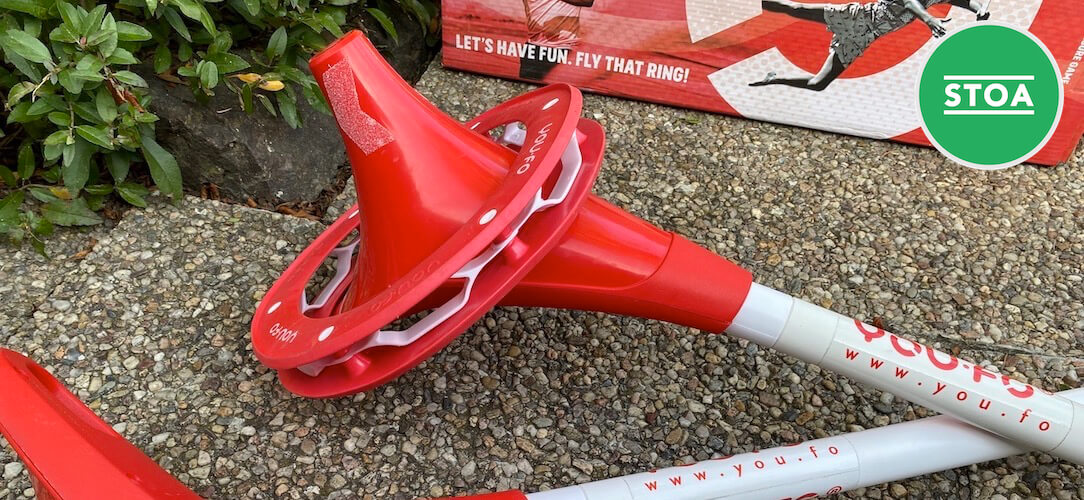 Set includes:
Two YOU.FO poles, one aerodynamic ring and a booklet with instructions + simple rules.
About the game:
The ideal distance between players is 5 - 15 meters.
This set is also suitable for "busy places" and suitable for the beginning of training - a short stick (ie shorter throw distance) and a softer ring (easier to catch).
The sticks are made of hard plastic (length 85 cm). The upper part is removable for easier storage.
The aerodynamic ring is fitted with a soft, durable rubber coating.
Game Parameters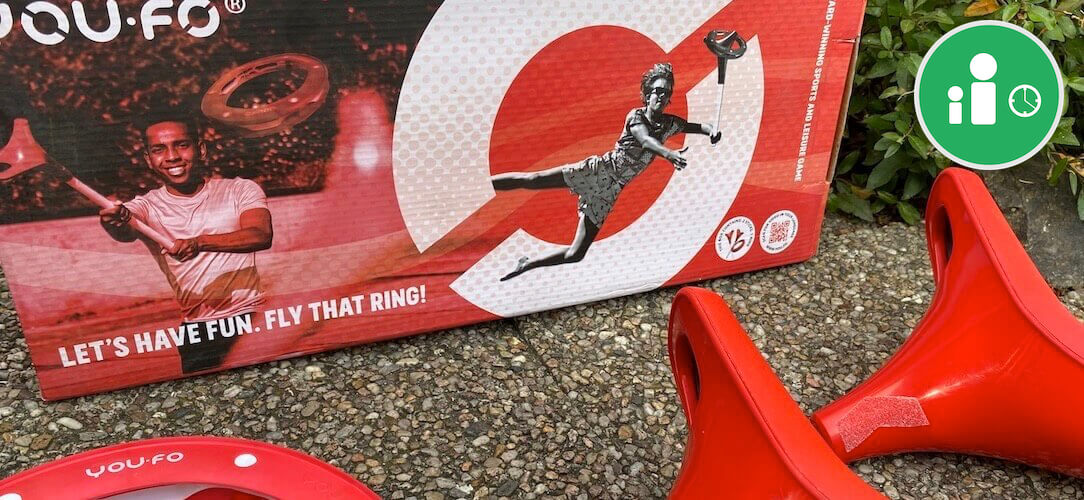 | | |
| --- | --- |
| Number of players: 2 | Communication: |
| Playtime: 20 minutes | Strategy: |
| Age of players: from 7 years old | Random: |
| Difficulty of preparation: easy | |
Game Review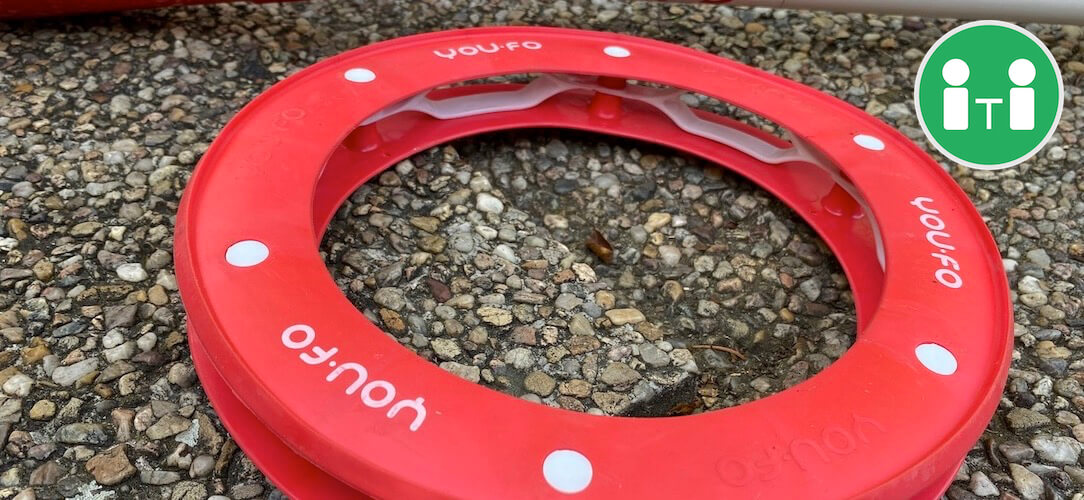 Ondrej evaluates + / -
+ dynamic sports game
- master the beginning of the game it takes some skill

+

on the grass, in the park, on the beach

- suitable playing surface condition
Two sticks and an aerodynamic ring. All you need is a suitable space and you can start playing... Several game options - Freestyle or one-on-one. We wrote a complete review about the game, be sure to read it on our blog.
Expert opinion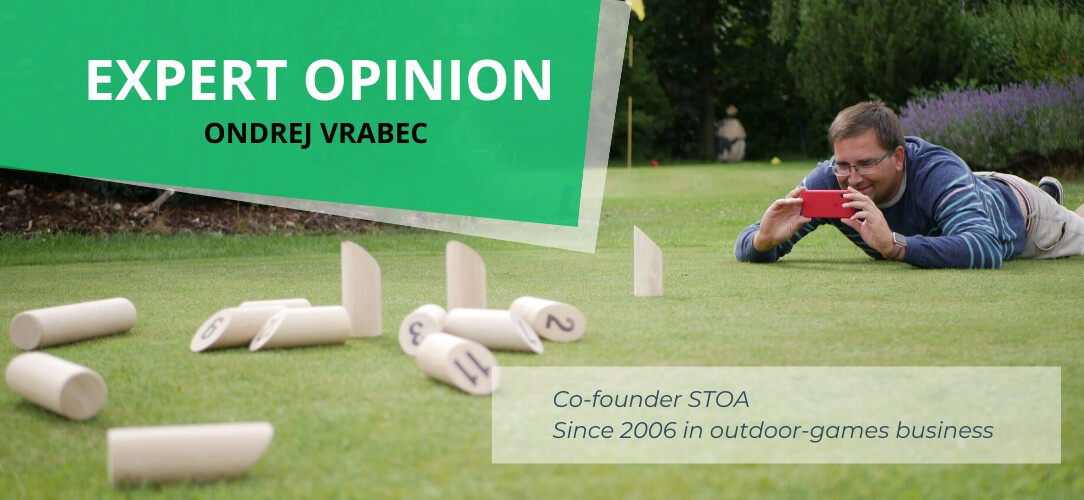 When we tested the game, we had to practice a bit first. The throw seems simple, but it takes grif. Catching felt more natural to me. In the instructions for the game, we tried to describe the correct technique. A picture is also included, where it is easier to see what such a correct throw should look like.
In the basic set, an ideal game for 2 players, if you want to play in multiplayer or in teams, you need to buy more sticks and the match can begin.
If you are interested more about the game, be sure to read the review on our blog.
Be the first who will post an article to this item!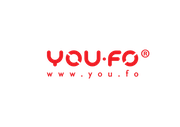 YOU.FO founder is Bas Ruyssenaars, from the Netherlands. Bas loved creating his own outdoor games, so he once tried playing his dog's rubber ring with a long wooden stick.
Turns out the circle can fly pretty far. In 2010, Bas decided to turn the original idea into a dynamic and fun game and, together with a team of designers and teachers, designed the first YOU.FO.
The game has a patent and has won several awards. Played with in communities of players in more than 20 countries around the world.