Product detailed description
Completely Czech product. Made of beech wood.
A well-known game that came to us from the Nordic countries - specifically from Finland.
The game is known here and in Europe under a different name. This version has the same rules. The wood is well processed, colorful design.

The name of the game is protected by a trademark, so we and our suppliers from Sweden use a different name, even though it is actually the same game. That is, Numerical Kubb, Kubb with numbers, abroad for example Scatter.

Lacquered wood - the only one for this game on the market (outdoor varnish).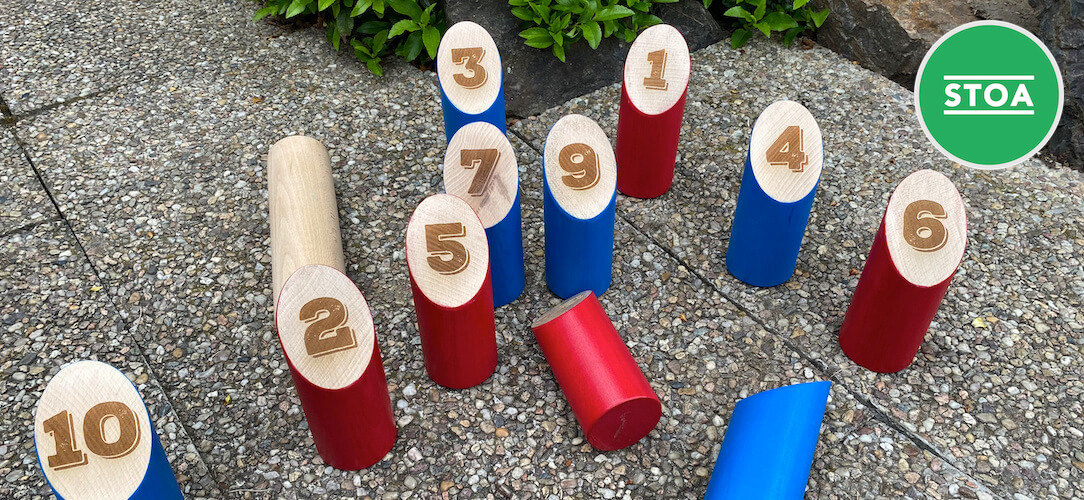 Principle of the game is simple, by throwing a pin knock down points-rated pins/cubes (but beware, it won't be that simple - more knocked down pins don't mean the sum of points but only the sum of pins). The first team or player to roll 50 points wins.
The game set is made of quality beech wood.
Comes with a cotton bag for easy transport.
The package contains
1x wooden throwing pin, 12x numbered kubb (from 1-12 - engraved), cotton bag for easy carrying and storage of the game.
Czech rules + notebook for recording results and pencil.
Dimensions: throwing pin 25 x 5.5 cm, kubb 15 x 5.5 cm.
Other
We do the engraving on the throwing pin (in the middle) and on pin number 1 (so that it is clearly visible before the start of the game).
Engraving and other modifications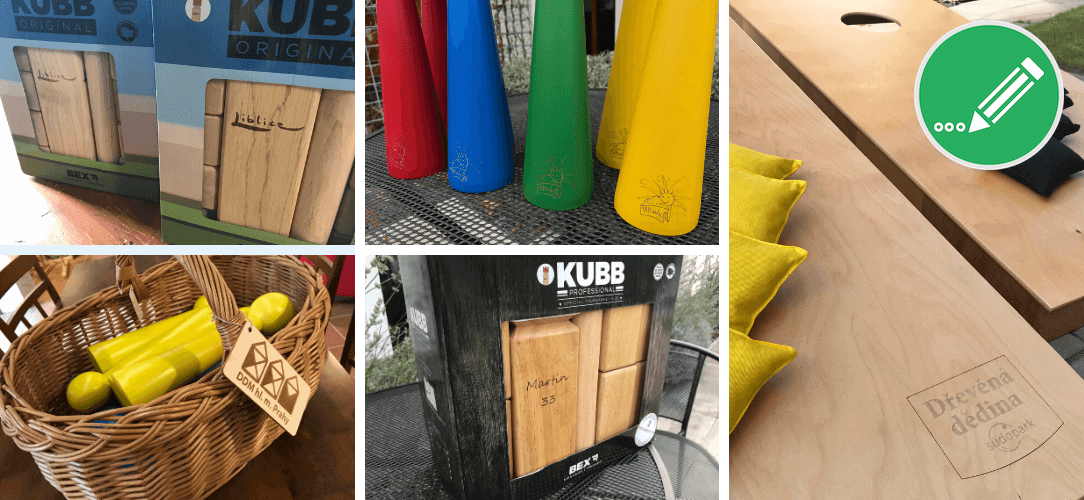 Do not hesitate to contact us - it is not a problem for us to engrave your logo or any text. We engrave the throwing pin and pin number 1. The materials for engraving are best sent to us in PDF by e-mail.
Game Parameters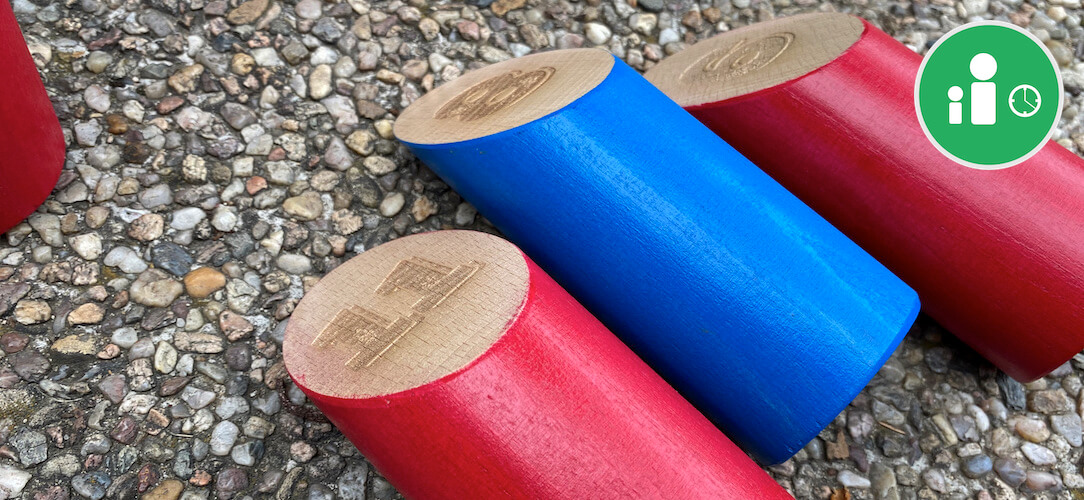 | | |
| --- | --- |
| Number of players: 2 or teams | Communication: |
| Playtime: 20-40 minutes | Strategy: |
| Age of players: from 4 years old | Random: |
| Difficulty of preparation: easy | |
Game Review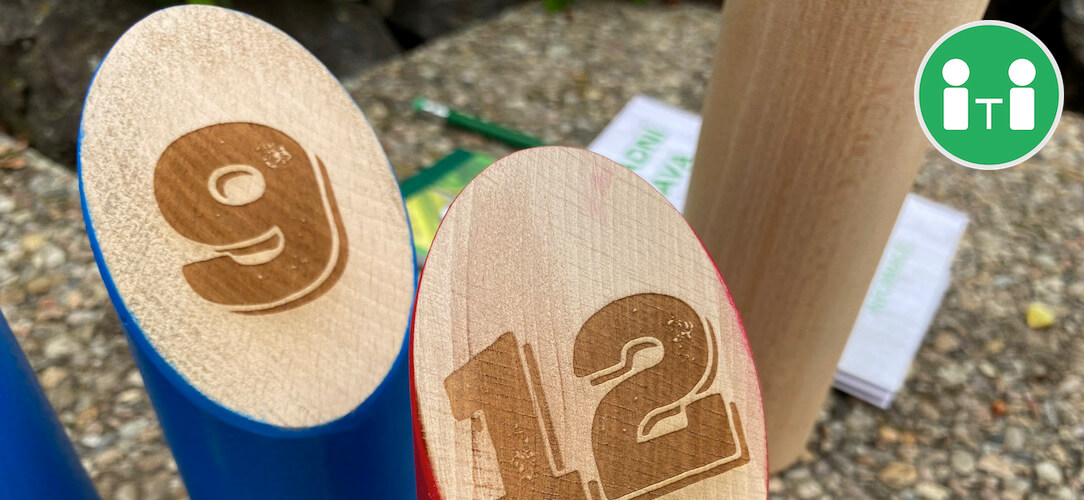 | | |
| --- | --- |
| Ondrej evaluates + / - | |
| + I will and aspects significantly affecting the course of the game | - counting can be complicated for smaller children |
| + practical bag so that the game does not lie around | - the game can extend if the team does not score 50 points |
| + czech product | - cropping for better visibility of the number may chip off |
Different versions of the design, classic, where you put the Kubb with the numbers in a cotton bag after the game (Original design), the second exclusive design in a nicely designed wooden box or a cheaper version Family... the game is also known here under the name Molkky, abroad I have seen the name Scatter or Skittle Scatter. We wrote a complete review.
Additional parameters
Category

:

Kubb
Age

:

From 4 years
Number of Players

:

2 and more
Type

:

Motion
Be the first who will post an article to this item!

STOA-Zahradni minigolf s.r.o.: we are a Czech family business focused on manufacturing, selling and renting outdoor and garden games. For more than ten years, we have been making your favourite games for you.
We know what are we doing and that is why we can give you the advice you need and discuss your requests with you. We attend exhibitions, you can read about us in the media. We have our own development centre for developing new games.
We love our job and that is why our main claim is: We are happy to make you happy.