Product detailed description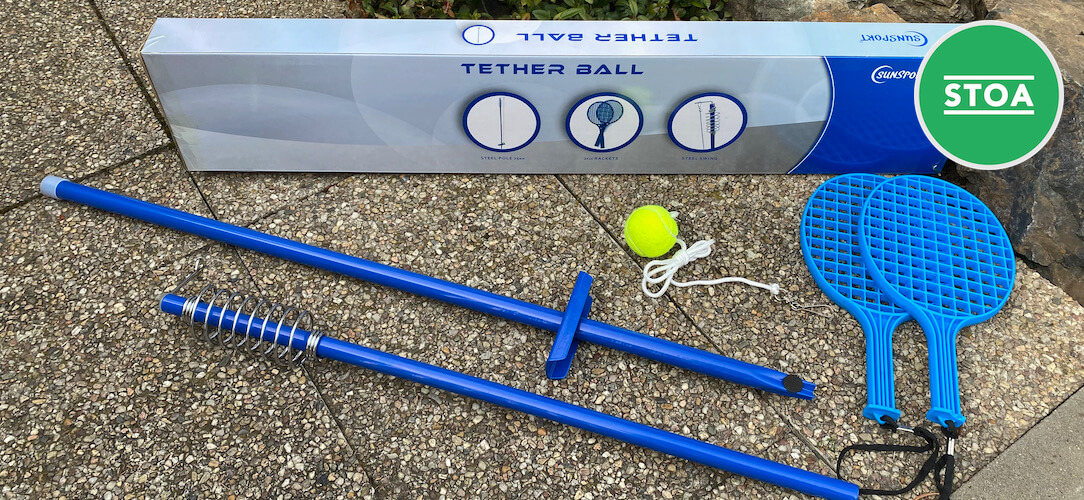 Tether Ball - Indian tennis is a two-player game - players try to play a bat into balls that is attached to a stick.
Game set includes:
Game bar. Diameter of the lower part 25 mm, diameter of the upper part 20 mm.

Bar height: 150 cm. Adjustable to three different positions - 124 cm, 131 cm or 138 cm.
Easy attachment of the pole to the ground by stepping on the spike (in the grass).
The bar is metal.

Also included are 2 bats and one ball.
Czech rules.
Everything is delivered in a cardboard box.
Game parameters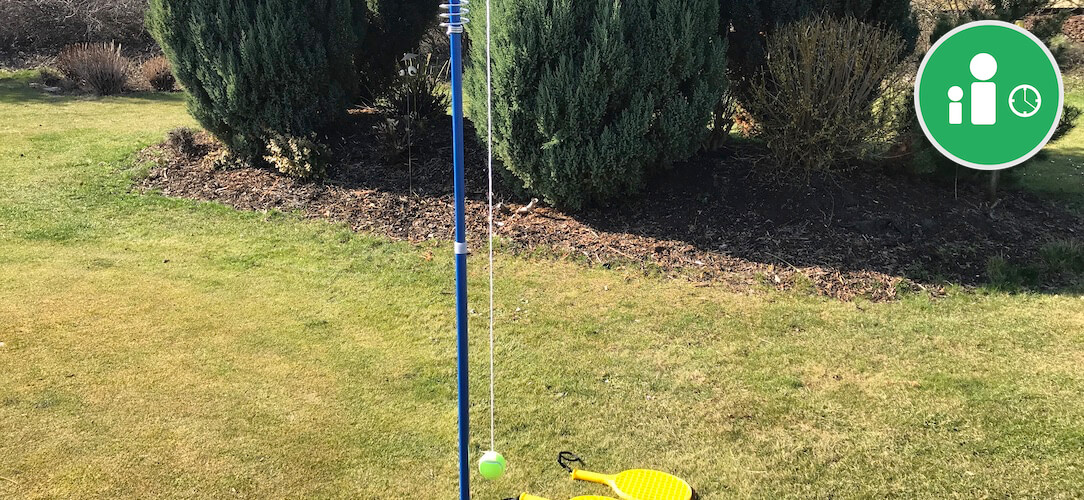 | | |
| --- | --- |
| Number of players: 2 | Communication: |
| Playing time: 20 minutes | Strategies: |
| Age of players: from 6 years old | Coincidence: |
| Preparation difficulty: easy | |
Game Review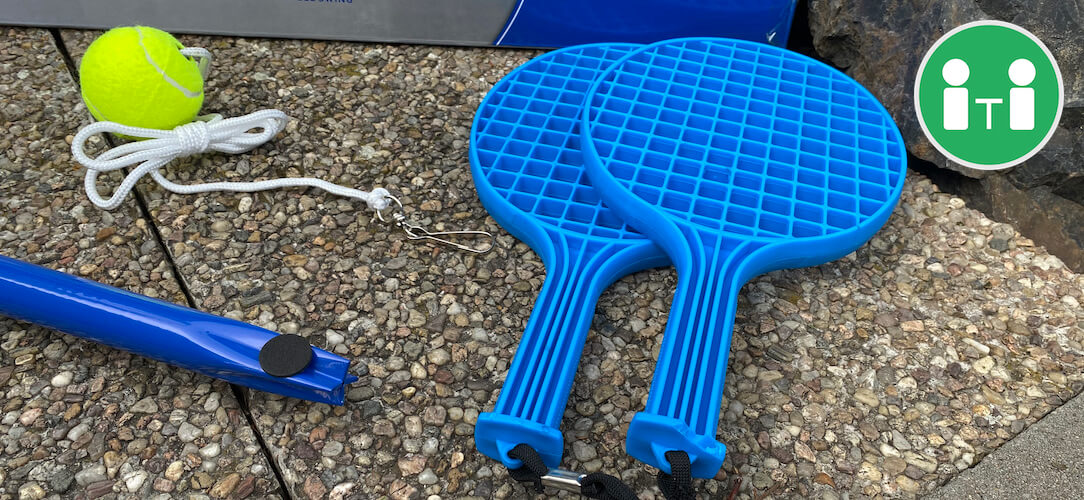 Ondřej rates + / -
+ sports game

- beware of "fooling around"

+

simple rules

- soft surface for sticking the rod

- could be more stable
A metal rod that you stick into the ground, two bats and a tennis... We wrote about the game complete review, be sure to read it at our blog.
Expert opinion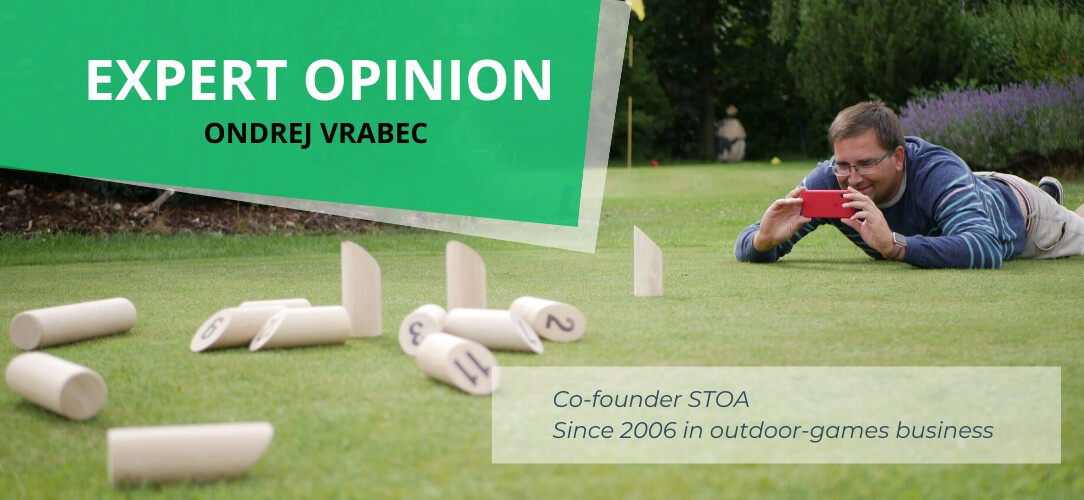 I was quite looking forward to this game, but I find it quite difficult for smaller children. The advantage is that only one player can use it for "pinning". The spike is fine for spiking, but if you don't have a suitable ground, it will be hard to spike and you also need the structure to be stable (it can wiggle quickly). What I like about the bats is that they can be held with a string to the hand so they don't accidentally slip out. However, I expected a bit more from this game, it will definitely find its customers, I'm into a different type of games.
If you're interested in learning more about the game, be sure to read our review on our blog.
Be the first who will post an article to this item!

BEX Sport AB - Swedish manufacturer of garden games. Producer of traditional wooden games (Kubb, Croquet, Mikado, Rings, Domino, etc.).
We offer all the games but only in Original or PRO versions – we put emphasis on high quality wood finish.