Product detailed description
A game similar to beach volleyball, but you can play on a much smaller playing surface. The net is replaced by a small trampoline.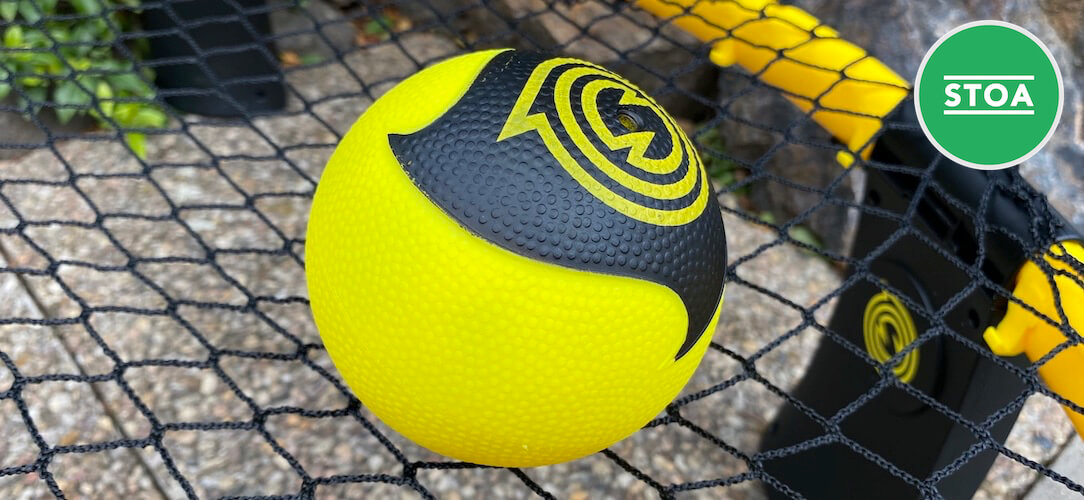 Spikeball PRO set includes:
2x Spikeball rubber ball - black/yellow - the balls are inflated and ribbed for better ball control. Diameter: 9 cm.
1x Spikeball net to be turned off in a plastic frame.
5x pieces frames (rims) with hooks for turning off the net.
5x legs under the trampoline. Construction diameter: 91 cm. Thanks to the design, the legs have good stability and, for example, do not slide on a smooth surface.
1x needle for inflating the balls + pump.
1x practical shoulder bag for easy carrying of the game.
1x sticker for mobile phone or laptop and rules.
Gift: two wooden medals for the winning team.
Before the game, you need to assemble the trampoline and then you can start playing right away. The rules are simple. Mastering the game itself will require some training and skill in the beginning.
Game Parameters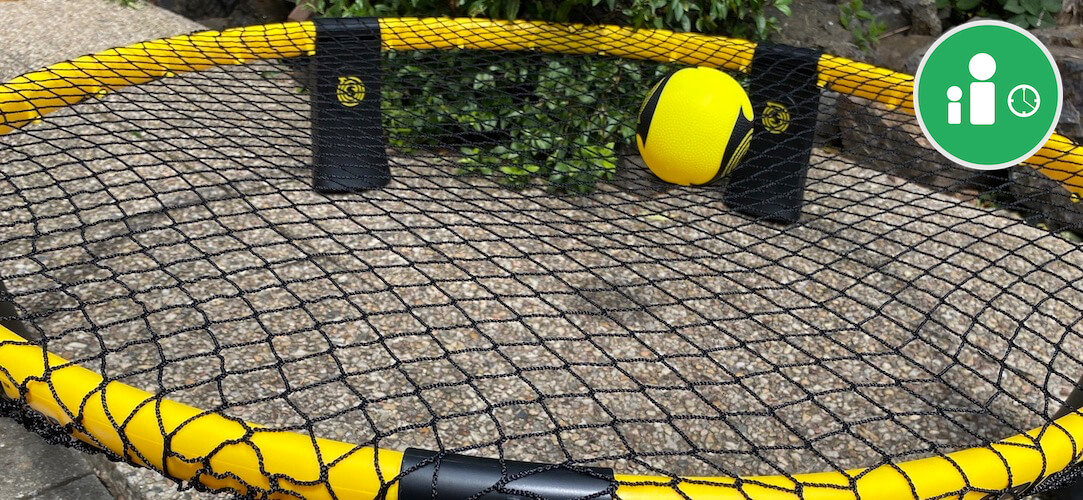 | | |
| --- | --- |
| Number of players: 4 (2 teams) | Communication: |
| Playtime: 20 minutes | Strategy: |
| Age of players: 5 and up | Random: |
| Difficulty of preparation: easy | |
Game Review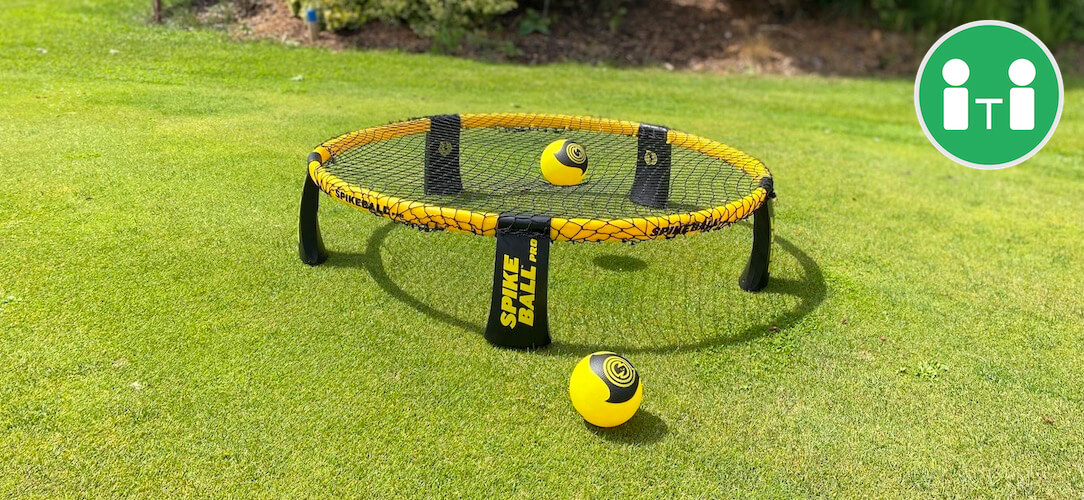 Ondrej evaluates + / -
+ dynamic game for four players
- master the beginning of the game he wants training

+

on the grass, in the park, on the beach

- 4 players required

+

PRO design
The light and simple design and easy folding of the trampoline will allow you to start playing right away. Just turn off the net, you don't need too much space to play (even if some exchanges can "drive" players far away)... We wrote about the game complete review, be sure to read it at our blog.
What design?
Expert opinion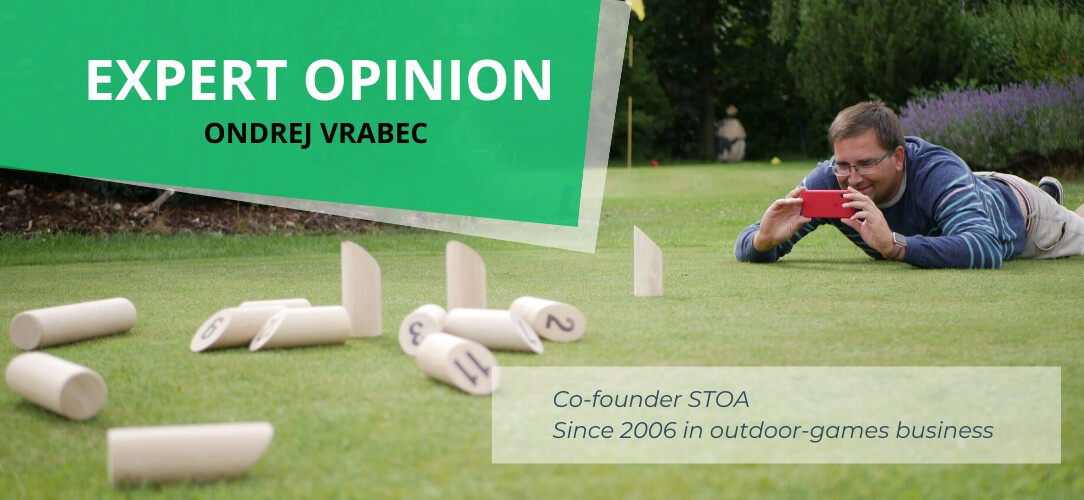 I played the game for the first time on the beach in Italy and I have to say that I was immediately hooked. I didn't even think that hitting the ball on the trampoline could replace playing over the net in classic beach volleyball. The great thing about the game is that it really makes you doubt.
In the beginning, you are a little hesitant about how to move, how to serve, how to pass, but as soon as the game "gets into your blood" and you understand that you can move around the entire perimeter of the net, pass teammates and thus confuse the opponent, then the real fun begins. For example, we made a family tournament, everyone was on the move and everyone somehow managed the game at the beginning.
If you are interested in more about the game, be sure to read the review on our blog or watch a video review of Spikeball Standart on our Youtube channel.
Be the first who will post an article to this item!