Product detailed description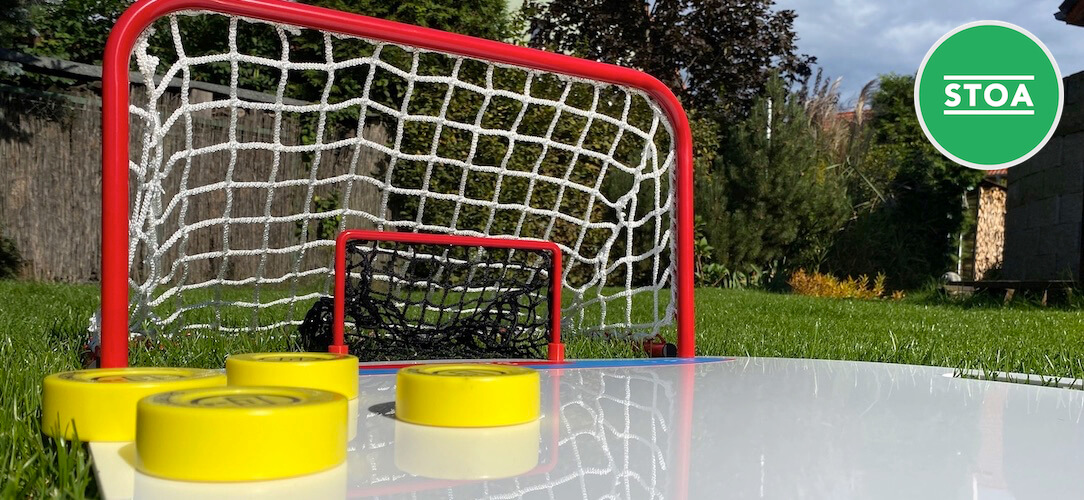 A fun sports game for hockey players, athletes or simply for everyone who wants to diversify the fun with friends.
Sauce Toss Set includes:
2x board (76 x 61 cm) with goals (small goal 22 x 12 cm and large goal 55 x 26 cm). The puck moves great on the board.
8 special lightweight pucks - 4 of each color - yellow and red.
Textile strap that serves as a great goal holder.
5x legs under the trampoline. Construction diameter: 91 cm.
Czech rules.

Puck in the small goal - 3 points. Puck in the big goal - 1 point. The game is played to 21 points, but be careful, if the puck bounces in front of the board, the other team can defend and block the puck.

Gift: two wooden medals for the winning team.
Before the game, you need to assemble the goals on the board - the installation will not take you even a minute - everything fits beautifully.
Game Parameters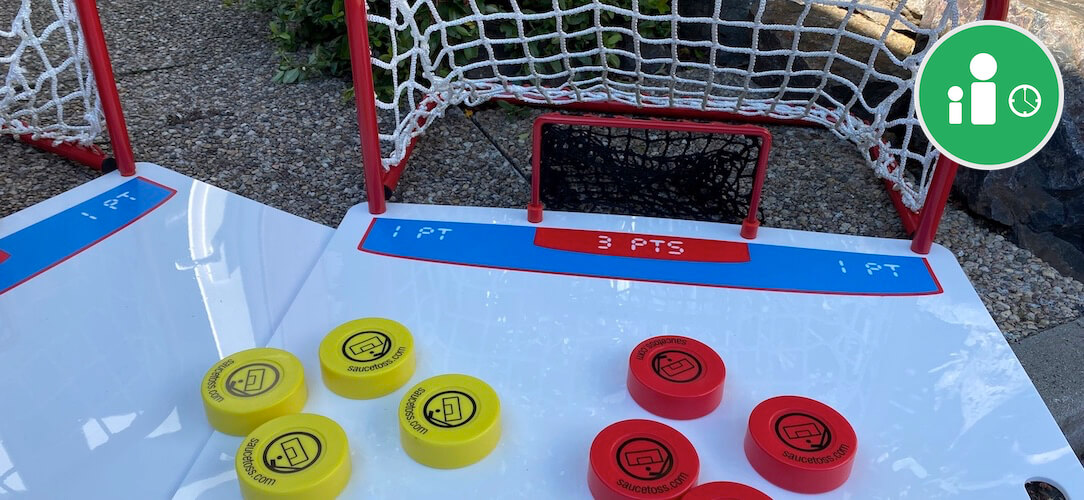 | | |
| --- | --- |
| Number of players: 2-4 (2 teams) | Communication: |
| Playtime: 20 minutes | Strategy: |
| Age of players: from 7 years old | Random: |
Game Review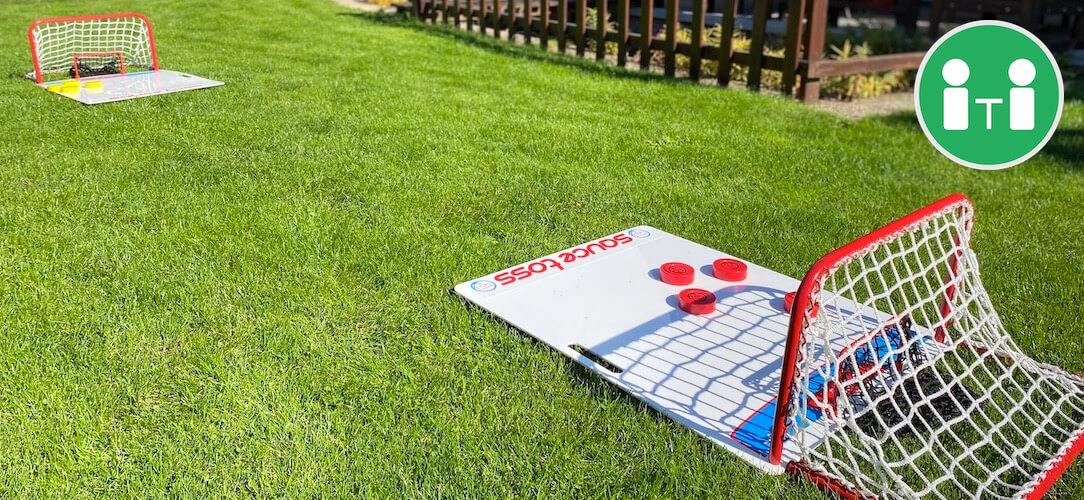 Ondrej evaluates + / -
+ dynamic game for four players
- need your own hockey sticks

+

on the grass, in the park, on the beach

- suitable playing surface condition

+

perfect for a tournament
Two boards with goals, 8 pucks and the fun can begin not only for hockey players. A great game for a group of friends, like Cornhole in a hockey version... We wrote about the game complete review, be sure to read it at our blog.
Expert opinion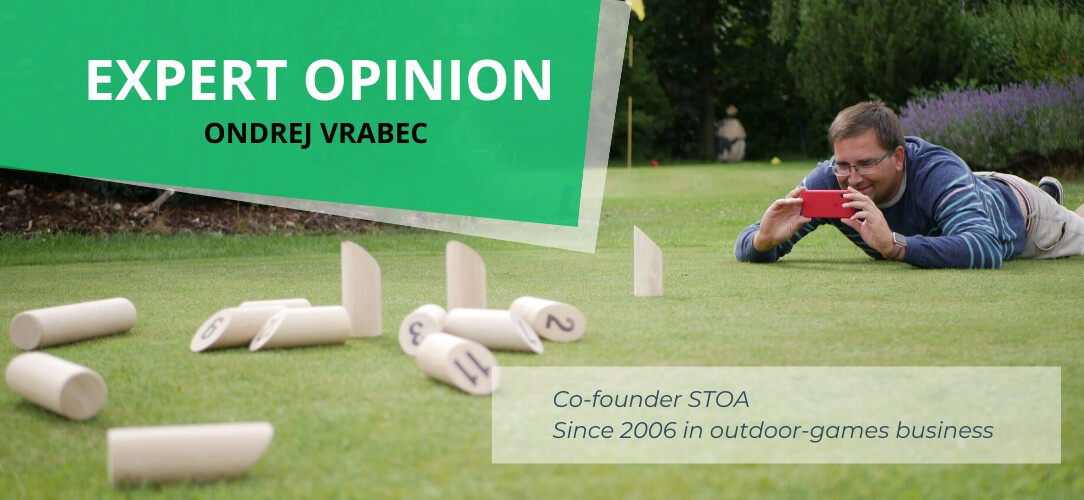 WE ARE PREPARING
If you are interested in more about the game, be sure to read the review on our blog or watch a video review of the game on our Youtube Channels.
Be the first who will post an article to this item!

The Sauce Toss was invented in 2013 by former college hockey players Cort Bulloch and John Vadnais. They were looking for a way to bring hockey to "tailgates" - parties that take place especially before big sporting events in America.
Don't be fooled by competing game designs, Sauce Toss is the only original with a number of features - larger version, 1/3 point game, double net, etc.