Related products
Product detailed description
Cornhole is a popular (not only) outdoor and garden game from the USA. Its popularity is mainly based on simple rules that everyone understands immediately. Everybody can toss this "bag of corn; without fear of injuring anyone. The game can be played by children, adults, the elderly and even the disabled.
The game can be played inside in a hall or gym. Get your neighbors, friends at school, at work or even grandma and grandpa to start playing. The goal of the game is to toss the bag into the hole (3 points) on the board, or at least land it on board - 1 point.
Cornhole starter kit includes:
One landing board - made of wood in natural finish.

Top board painted!
Scoreboard on the side.

8 throwing bags - four of each color.

Throwing bag dimensions: 15x15 cm and weighs cca 400 g. The bags are double stitched in the joints to last longer.
You can choose from: red, green or yellow, blue.

Cotton bag for easy storage of Cornhole bags.
Starting line.
Instructions included.
The game set (board and bags) should be kept from rain and the weather.
GAME FEATURES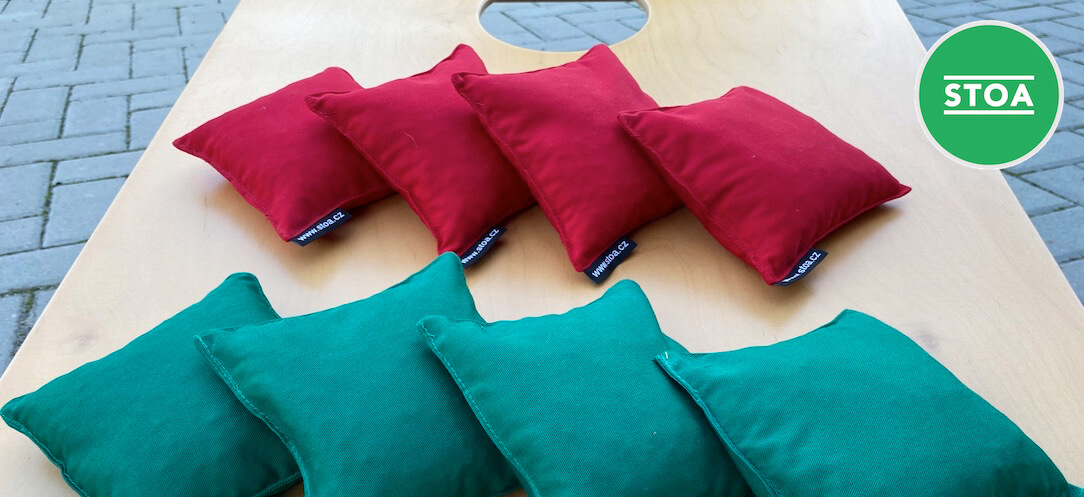 | | |
| --- | --- |
| Number of players: 2 or 2 teams | Communication: |
| Playing time: 30 minutes | Strategy: |
| Age of players: from 4 years | Coincidence: |
THE EXPERT'S OPINION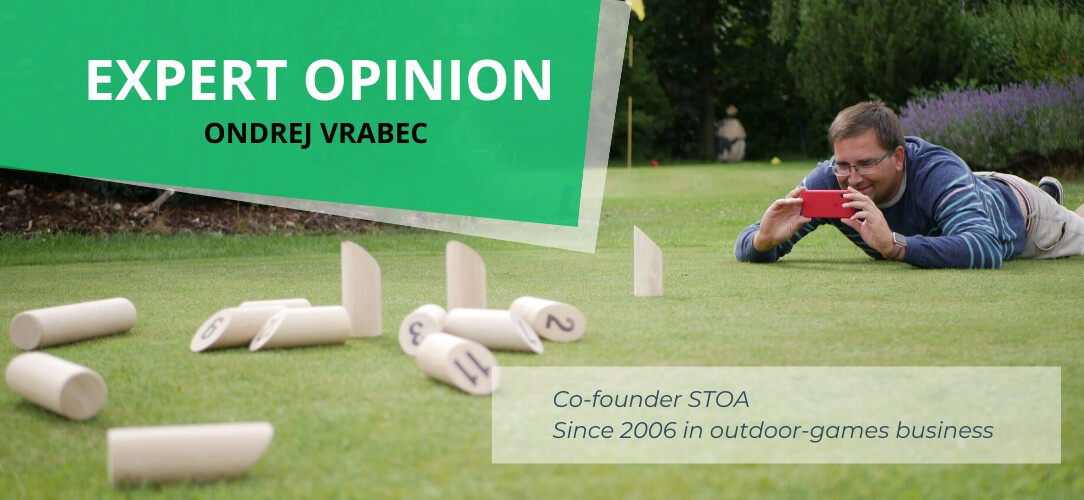 Always say where does the popularity of some games. And it's pretty simple. Simple rules, fun for 2-4 players and a simple principle of game this is cornhole. Throwing "corn" bags is again something else, you can play well and strategize with more game boards can make even a prima tournament.
Performing games in a natural adjustment I like and bags are also made in a quality performance. The only complaint is maybe the size of the board is storable but you have to carry it and is quite large.
If you are interested in more details about the game, be sure to read the review on our blog or check out the video reviews of our games on our Youtube channel.
--------------------------------------------------------------------
OUR OWN GAME PHOTOGALLERY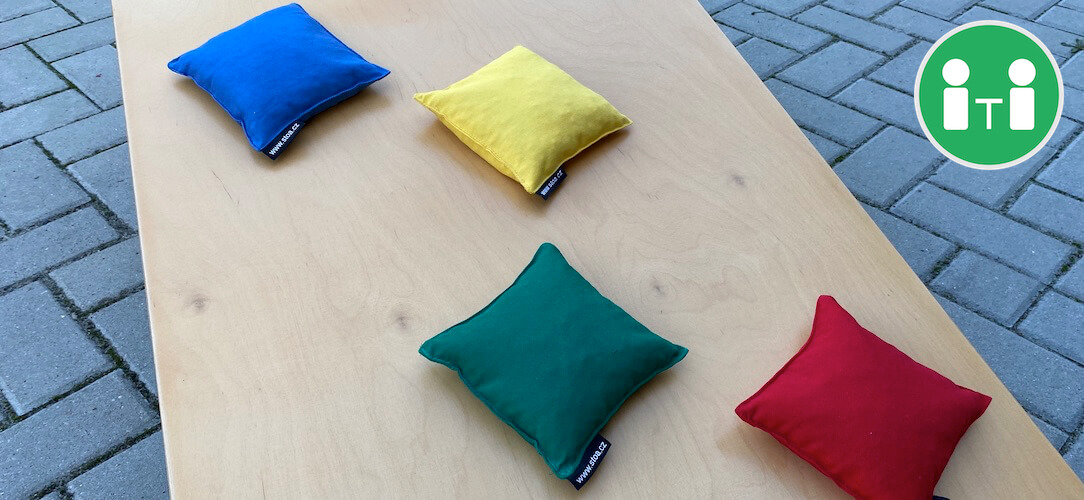 We are taking our own photos for all games that we offer on our website. We know that when sold on the Internet, it is very important for you to look at the game from more than one angle – check out galleries for each product.
Be the first who will post an article to this item!

STOA-Zahradni minigolf s.r.o.: we are a Czech family business focused on manufacturing, selling and renting outdoor and garden games. For more than ten years, we have been making your favourite games for you.
We know what are we doing and that is why we can give you the advice you need and discuss your requests with you. We attend exhibitions, you can read about us in the media. We have our own development centre for developing new games.
We love our job and that is why our main claim is: We are happy to make you happy.