Related products
Product detailed description



Basic information
Cornhole is a popular (not only) outdoor and garden game from America. Its popularity is based mainly on simple rules that everyone can understand immediately. Anyone can throw a bag, the throw can't hurt anyone. The game can be played by children and adults, as well as seniors and the disabled.
The game can also be played indoors, for example in a hall or gym. Pull your neighbours, friends at school, work or even grandpa and grandma and get into the game. The object of the game is to throw the bag into the hole (3 points) on the board or at least place the bag on the board - 1 point. GAME ON!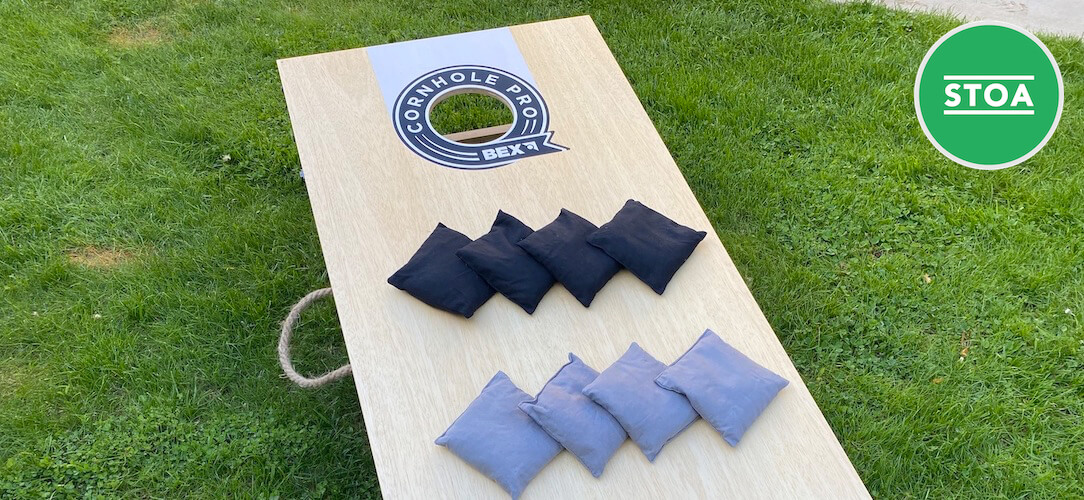 Cornhole STANDARD (1 plate) set includes:
One board - made of wood in natural finish - lacquered.
Cornhole board is made of birch plywood. No screws peeking out... Folding legs attached directly to the board ensure compact storage.
The board has official dimensions approved by the American Cornhole Organization - 120x60 cm.
Top plate thickness: 12 mm. Side thickness: 18 mm. One brace under the top plate to reinforce the top plate.
8 throwing bags - four of each colour - black and grey (other colours available here).
The bag has dimensions 15x15 cm and weighs about 400 grams. It is filled with granulate.
Large bag for storing the whole board and bags.
Czech rules are also included.
The game (board and bags) should be kept out of the rain and weather.
Game parameters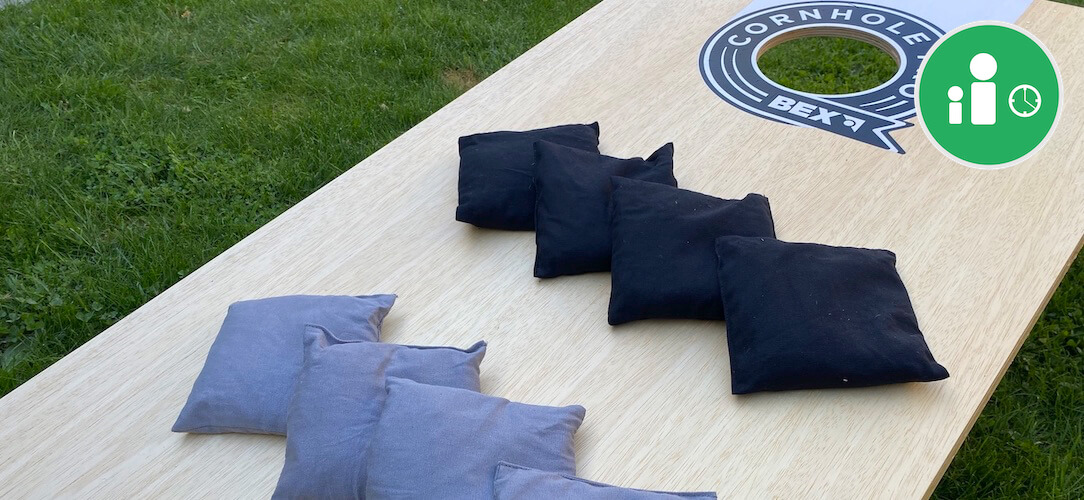 | | |
| --- | --- |
| Number of players: 2 or 2 teams | Communication: |
| Playing time: 30 minutes | Strategies: |
| Age of players: from 4 years old | Coincidence: |
Custom logo or text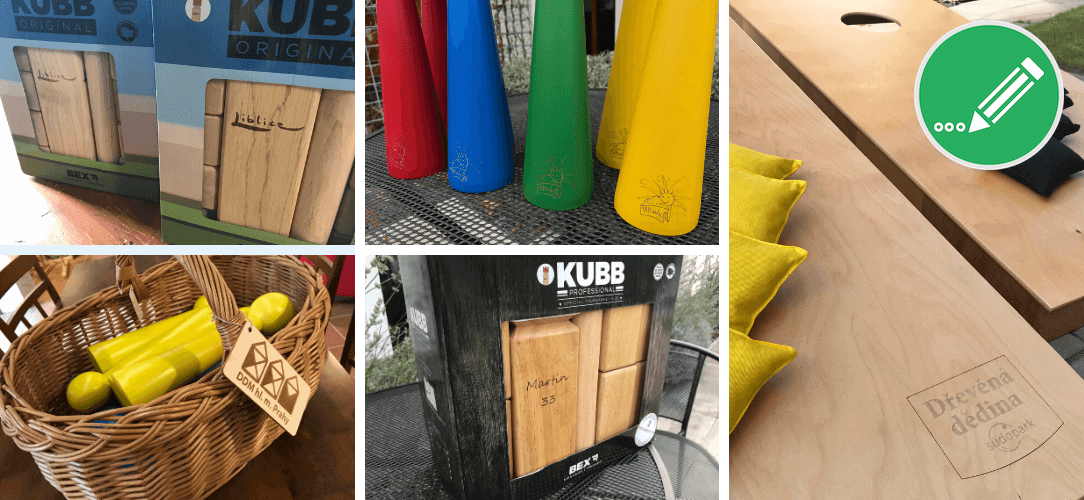 Do not hesitate to contact us - it is not a problem for us to engrave your logo or any text on the plate, the colour of the bags is close to your corporate (favourite) colours. Personalise your Cornhole board with your branding. Send us the engraving documents preferably in PDF format by e-mail (in case of text, you can find possible font designs here).
Game Review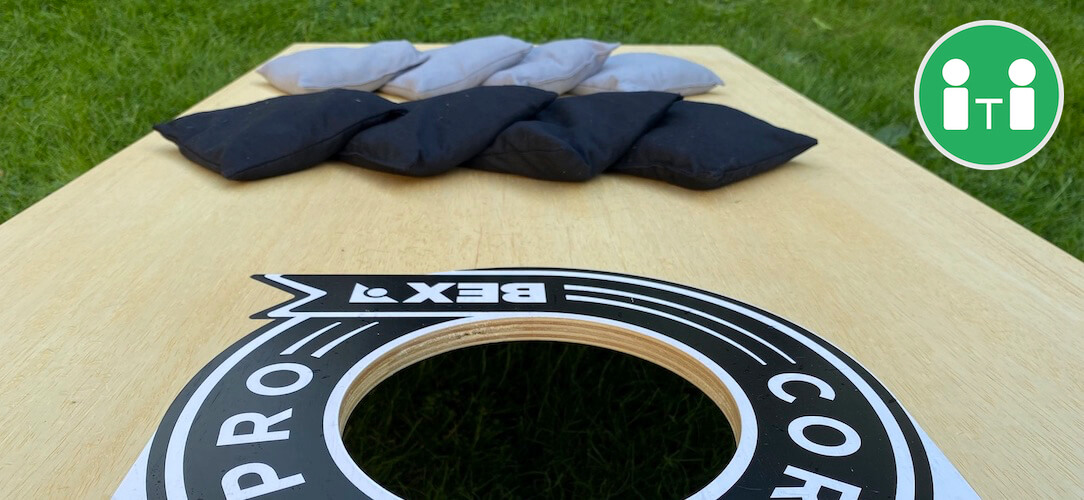 Ondřej rates + / -
+ simple and clear rules

- the plate is quite large for storage

+

large carrying and storage bag

- i recommend cleaning up before the rain
One wooden board, in very nice design. The top plate has a top lacquer finish. And then 8 bags. We wrote about the game complete review, be sure to read it at our blog.
Expert opinion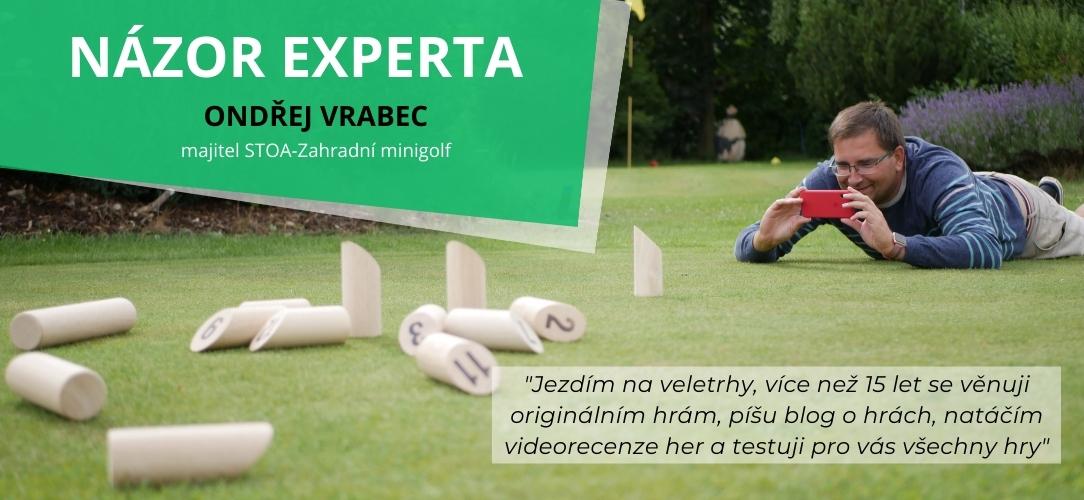 I always wonder where the popularity of a game comes from. And it's quite simple. Easy rules, fun for 2-4 players and a simple game principle. That's exactly what Cornhole is. Throwing bags is a bit different again, you can play well tactically and with more boards you can even make a nice tournament.
I really like the natural finish of the game and the bags are also made to a high quality. The only criticism is perhaps the size of the board, it is foldable but you have to carry it and it is quite large, but there is a handy large bag in the package to store and carry the game.
If you're interested in learning more about the game, be sure to read our review on our blog or check out the video review of the game on our YouTube channel.
Additional parameters
Category

:

Cornhole
Number of Players

:

2 and more
Type

:

Motion
Be the first who will post an article to this item!

BEX Sport AB - Swedish manufacturer of garden games. Producer of traditional wooden games (Kubb, Croquet, Mikado, Rings, Domino, etc.).
We offer all the games but only in Original or PRO versions – we put emphasis on high quality wood finish.