Product detailed description
The fast-paced tabletop game features an acrylic puck and a powder-coated playing surface for maximum air hockey-style challenge.
Using the wooden handle, shoot the puck on a smooth surface into the opponent's goal.
The set for the game includes:


Game board measuring 130 x 70 cm. Ash surface, wooden walls.

2 wooden handles (for better sliding and protection of the board, felt pads can be glued to the bottom).

1 acrylic puck.

Nylon bag for easy storage of handles and puck.

Rules of the game.

The game board is made of wood with the option of engraving. Feel free to contact us.
The wooden game board is placed on a flat surface, preferably a table.
The game comes in a cardboard box.
Game Parameters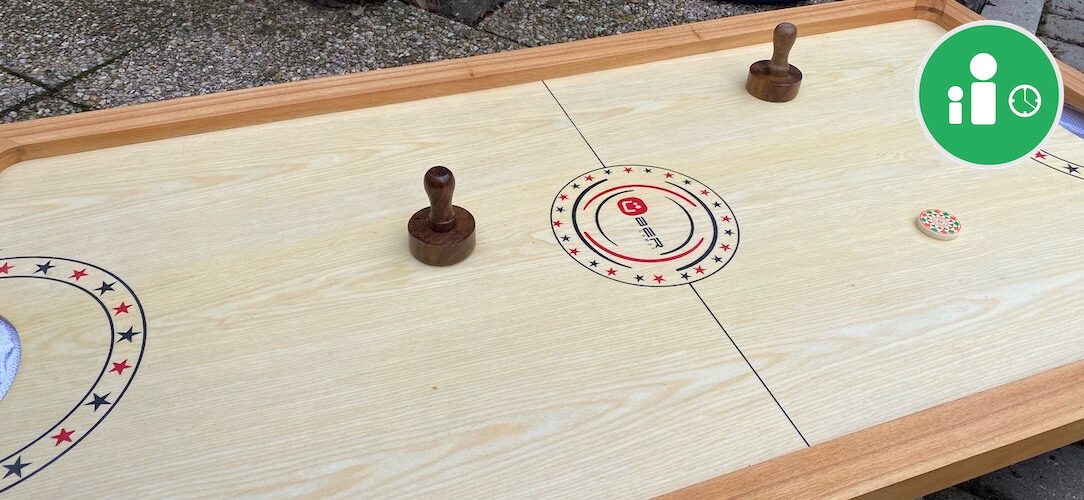 | | |
| --- | --- |
| Number of players: 2 | Communication: |
| Playtime: 10 minutes | Strategy: |
| Age of players: 5 and up | Random: |
Game Review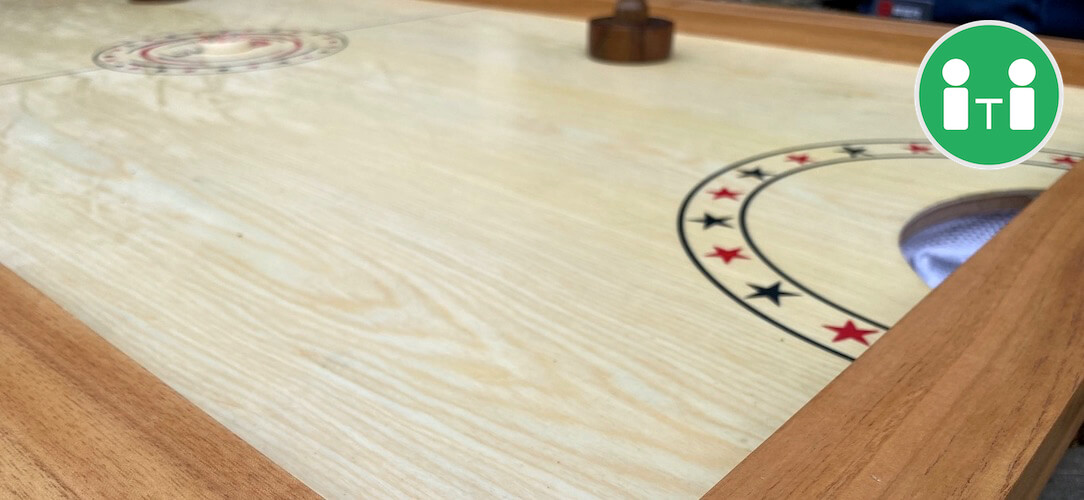 Ondrej evaluates + / -
+ nice wooden design
- a little known game, but very interesting

+

fast and responsive game

- must hide from weather effects
Simplified execution of the game (because, for example, a wooden table is not included). We wrote a complete review about the game, be sure to read it on our blog .
Expert opinion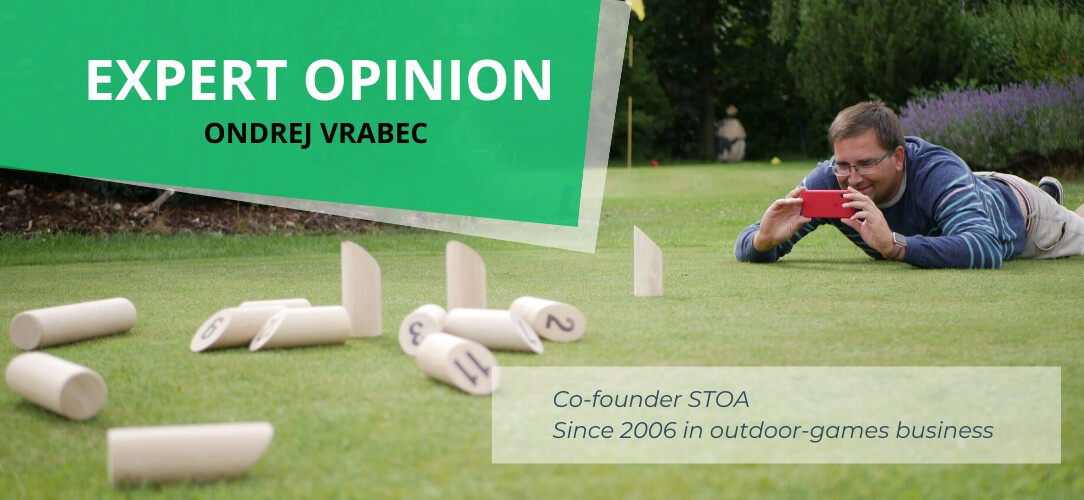 Super cool fast game. You will need a quick hand and good observation. It is best to play on the rebound, as this is the only way the opponent can react harder. I can imagine the game for a family celebration, a company party or a bar where you can have a great time while drinking. Organize a tournament and crown the winners.
If you are interested in more about the game, be sure to read the review on our blog.
Be the first who will post an article to this item!

World manufacturer and supplier of garden games from Great Britain.< /p>
Supplier of traditional games such as croquet, garden tower, dominoes, mikado, checkers, chess, checkers. Some versions in really large sizes - in our store marked as MEGA, other variants then in the Giant version.
Quality wooden games that are made from renewable resources. The company delivers games throughout Europe, but also to the USA or perhaps Australia.