Product detailed description
| | | |
| --- | --- | --- |
| Czech product | medal as a gift | we engrave on request |
| favorite product | tested game | completely made of wood |
Catapult all your wooden pucks through the holed goal into the opponent's half. But be careful, your opponent is trying to do the same :). Shoot faster and more accurately than your opponent. Great game for parties, family celebrations, weddings, corporate parties.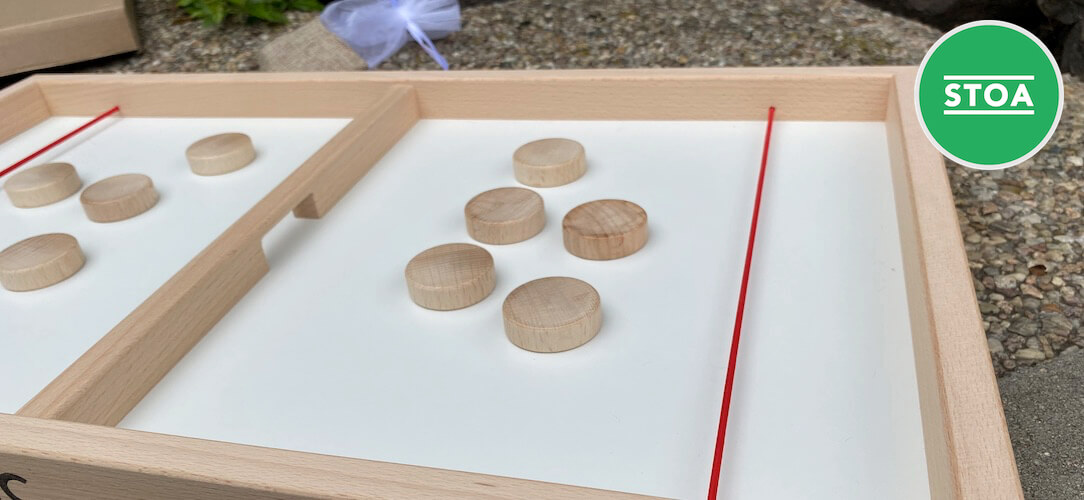 Game set includes:


Game board - size 60x35 cm.
The board is completely made of wood. The lower part is smooth so that the wooden pucks ride well.
10 game pucks (wooden) - diameter 4 cm and puck height 1 cm. Stored in a bag.
Rules of the game - Czech are a matter of course.

Wooden pucks (5 pcs) can be engraved. Feel free to contact us.
The wooden game board is placed on a flat surface, preferably a table.
The game comes in a cardboard box.
Completely Czech product.
A gift for you: a beautiful wooden medal for the winner.
Game Parameters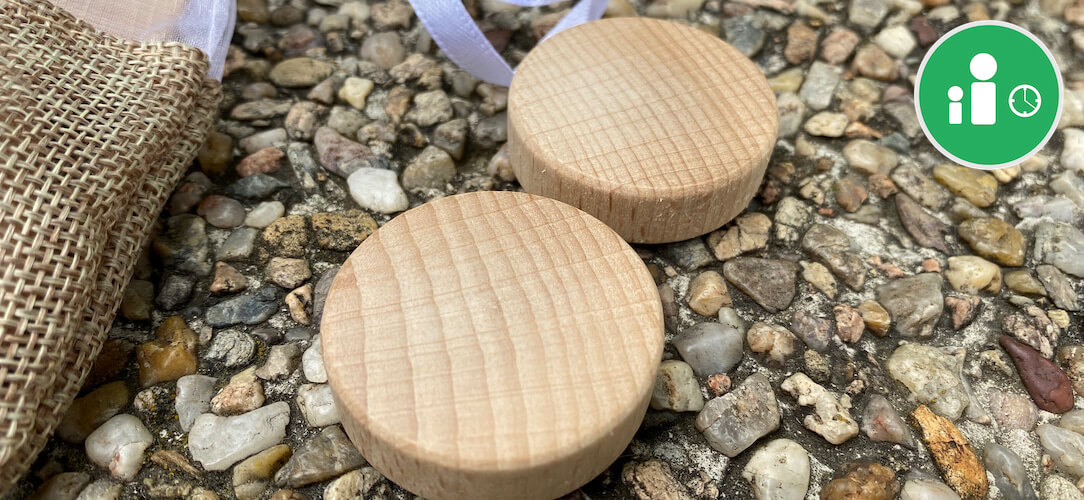 | | |
| --- | --- |
| Number of players: 2 | Communication: |
| Playtime: 10 minutes | Strategy: |
| Age of players: 5 and up | Random: |
| Difficulty of preparation: easy | |
Custom logo or text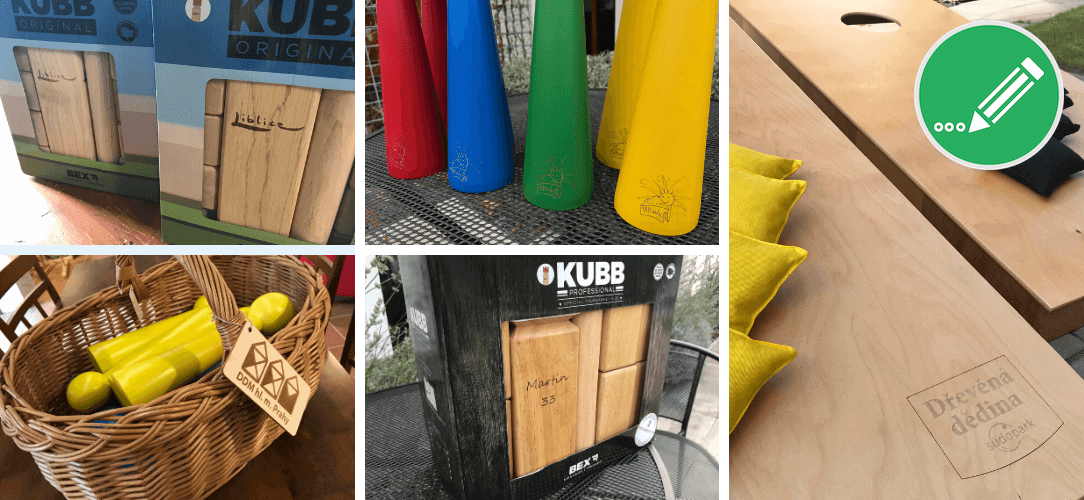 Do not hesitate to contact us - it is not a problem for us to engrave your logo or any text. Price is for engraving logo/text on 5 wooden pucks. Materials for engraving should preferably be sent to us in PDF by e-mail (in the case of text, you can find possible font designs here).
Game Review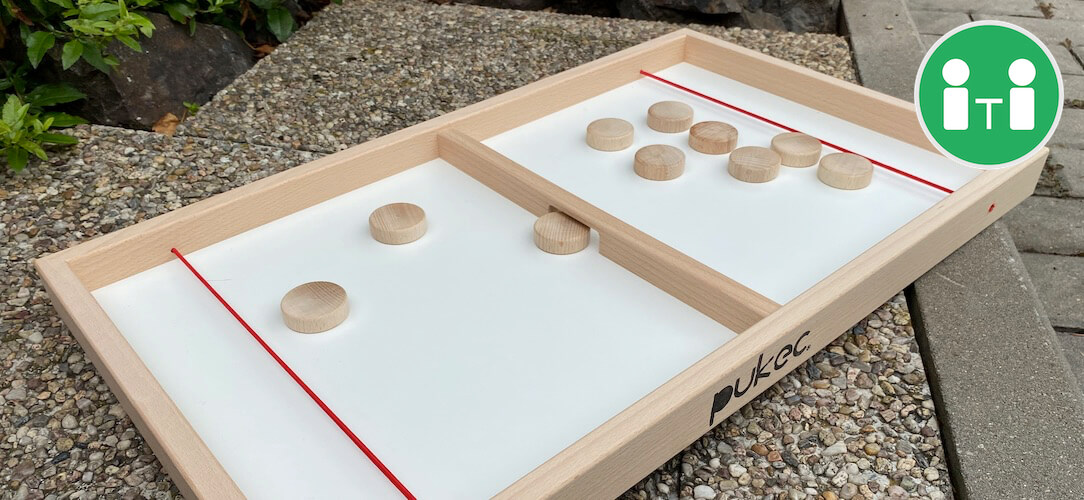 Ondrej evaluates + / -
+ nice wooden design
- only for two player

+

fast charge of the game

+

corporate event, family celebration
A fast paced game, no time to think... Sometimes also known as Le Passe Trappe, I've also heard Air Hockey or Foosball (which I think is wrong because it refers to Foosball),.. About the Game we wrote a complete review, be sure to read it on our blog.
Expert opinion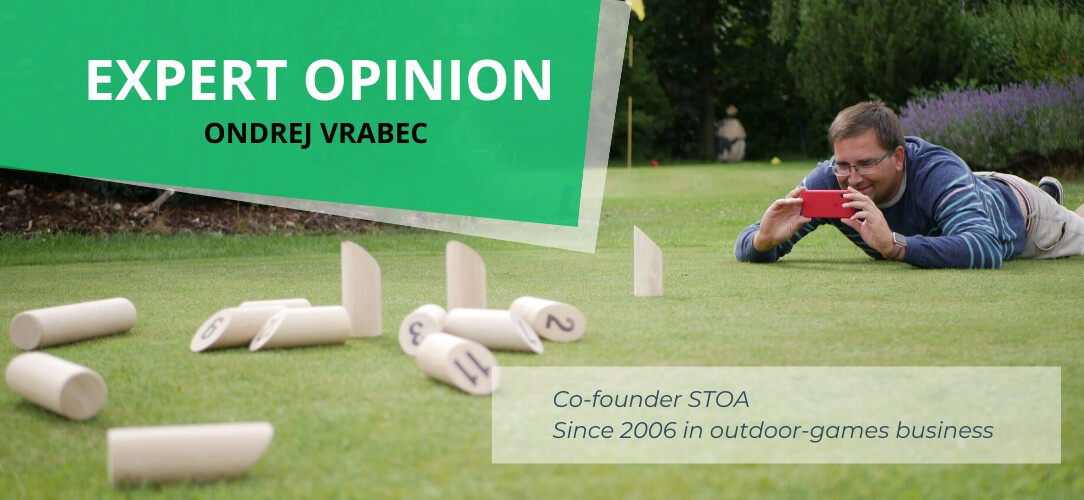 A very fast game that you won't believe, but play several rounds in a row and you will really be "tired". Take the puck, shoot, take the puck, shoot and all this takes maybe 3-5 minutes. A great party game, just sitting around with lemonade or wine and beer. An ideal game for a family tournament or corporate event. Suitable for children from 5-6 years old up to 99+. Also on offer is a version of the game for four players.
Pukec
Be the first who will post an article to this item!
Shoot, don't think and shoot.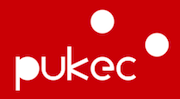 Simple and great fun for anyone who likes to have fun. All versions of the game are completely made in the Czech Republic by Czech carpenters. Behind the game are Lenka and Honza, who discovered the game in Denmark (there the game is known as Le Passe Trappe) and it was love at first Pukec.
We currently offer the classic Pukec for two players, but a slightly unconventional version of the game for 4 players. Small and large versions. Choose from the menu and enjoy a lot of fun.