Product detailed description
Kanjam Mini is the
little brother of
Kanjam. Kanjam is a game with a flying saucer and two plastic baskets. This smaller "Mini" version is ideal for players who want to play Kanjam all the time, even during the winter, but nice and
warm
. It is ideal for home, club, garage or school, for example. The smaller version is also suitable
for children
. Two two-man teams play against each other. The goal is to throw a small flying saucer - frisbee from one basket and hit the other basket. The player throws to the basket, where his teammate is ready to tee up the frisbee and place it in the basket. The first team to reach 21 points wins.
Original Kanjam Mini Set includes:
Two sturdy mini baskets - basket height 22cm, basket diameter 20cm.
Official 20g mini flying saucer - frisbee (made from recycled materials).
Czech rules are also included.
Everything comes in a cardboard box for easy carrying of baskets and frisbees.
Includes 2v1 - a 1v1 (Single Play) variant that can be played on a pool table, pool table, ping pong table or even a table in a café.
TIP: with multiple sets you can build a course outside and play Hookbruce or DiscGolf.
Game parameters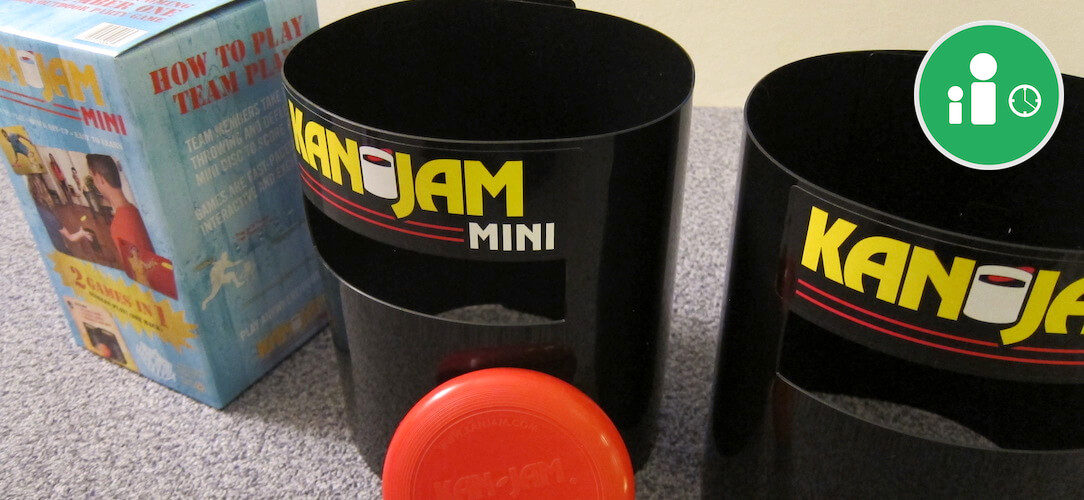 | | |
| --- | --- |
| Number of players: 4 (2 teams) or 1 vs 1 | Communication: |
| Playing time: 20 minutes | Strategies: |
| Age of players: from 6 years old | Coincidence: |
| Preparation difficulty: easy | |
Game Review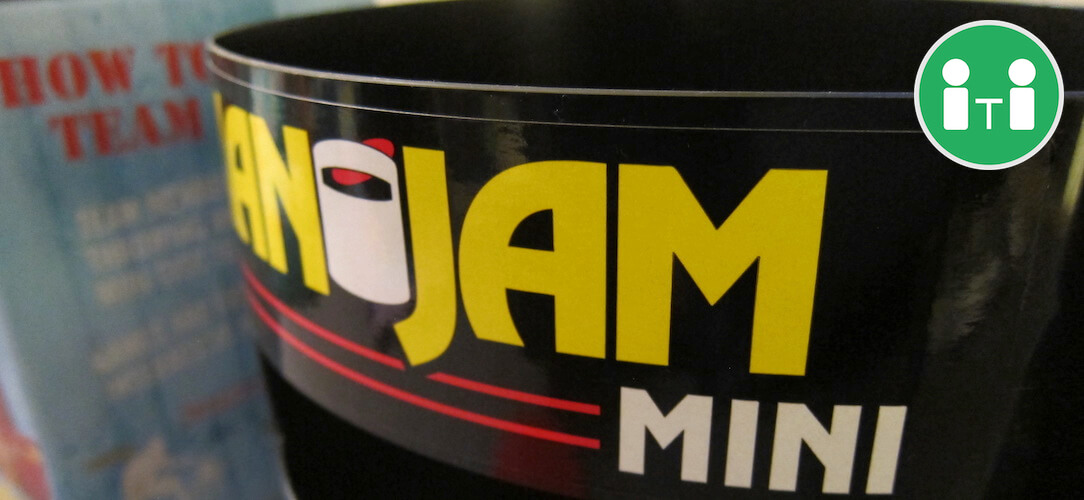 | | |
| --- | --- |
| Ondřej rates + / - | |
| + home or office decoration | - a small frisbee can be difficult for some |
| + small design, doesn't take up much space | - paper box only |
| + ideal for a family or corporate tournament | |
Two plastic baskets that can be easily folded, one small flying saucer - frisbee, all stored in a cardboard box. This small version of Kanjam is ideal if you want to play Kanjam indoors, it is also perfect for small children... We wrote about the game complete review, be sure to read it at our blog.
Expert opinion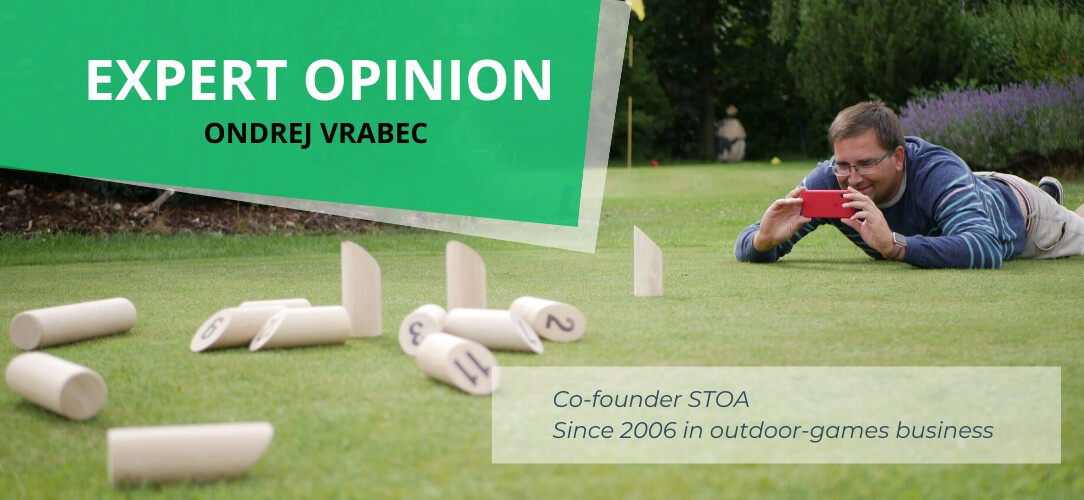 This small version is ideal if you want to play at home, in the office or even in a club. The smaller version is also suitable for children. Simply place the two baskets against each other and you are ready to play. Clean up the desks in the office, because this game is like doing it at a company event, during your lunch break or just "after hours" :).
The game is also a great way to keep the kids entertained at home (they won't break anything and don't need so much space) or, for example, in a game club, where you can even organize a small tournament to see who is the real Kanjam master!
If you're interested in learning more about the game, be sure to read our review on our blog.
Be the first who will post an article to this item!

The KanJam game comes from the USA, where it has been produced by KanJam LLC since 2006. What is interesting about the production itself is that the game is actually made in the United States, so the product does not have a Made in China label.
KanJam is proof that not everything has to be made in China, and that it is possible to make a game elsewhere that is better, better, and above all cheaper than if it was made and imported from China.
To date, there are many variants of the game KanJam - Mini, Splash, Glow, Illuminate, PRO - shining and many others. You can find them all in our e-shop.