Related products
Product detailed description
Kanjam is a non-contact sports game with a flying saucer and two plastic baskets. The bins are 15 meters apart. Two teams of two play against each other. The goal is to throw a frisbee from one basket and hit the other basket.
The player throws to the basket, where his teammate is ready, who can dribble the frisbee and thus place it in the basket. The team that reaches 21 points first wins. The game is ideal for the meadow, beach, the park or the (school) garden. This design will not stop you in the game even at night...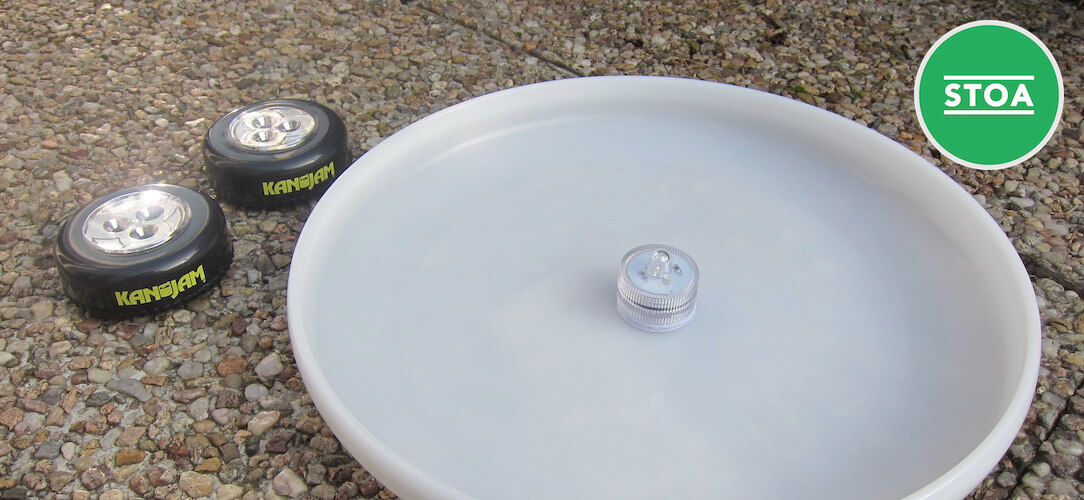 Original Kanjam Illuminate set includes:
New improved design: it finally includes frisbee lighting (located on the lower part of the disc) - so you can expect an even greater gaming experience.
Two durable easy-to-carry baskets - basket height 51 cm, basket diameter 42 cm.
Baskets are made of plastic - white version.
Official 168g flying saucer - frisbee (made from recycled materials). Frisbee diameter: 27 cm.
Game lighting: two lights that you can easily attach to portable baskets - via Velcro. Part of our design also includes 6x AAA batteries - so you can start playing right away.
Rules are also a matter of course for packaging.
Everything comes in a cardboard box for easy carrying of baskets and frisbees.
Game Parameters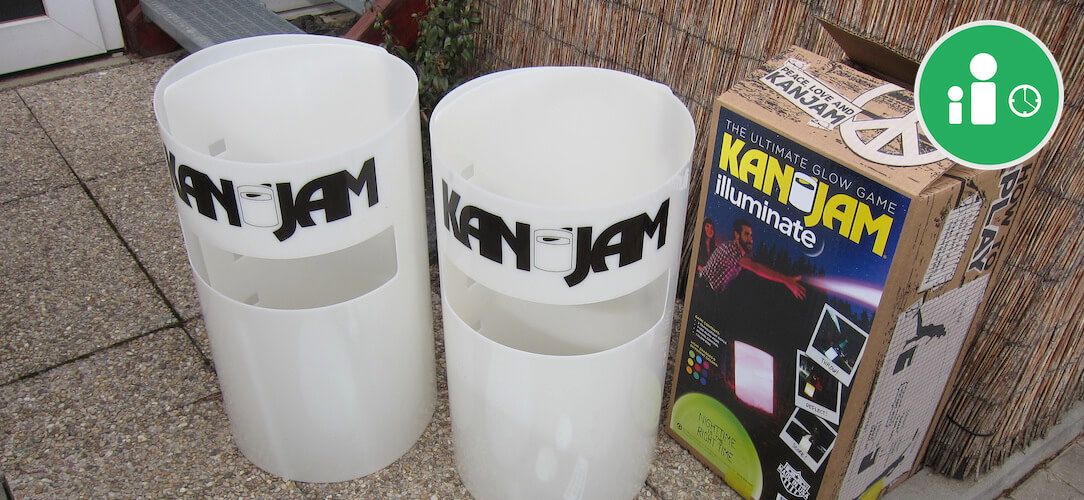 | | |
| --- | --- |
| Number of players: 4 (2 teams) | Communication: |
| Playtime: 20 minutes | Strategy: |
| Age of players: 6 and up | Random: |
| Difficulty of preparation: easy | |
Game Review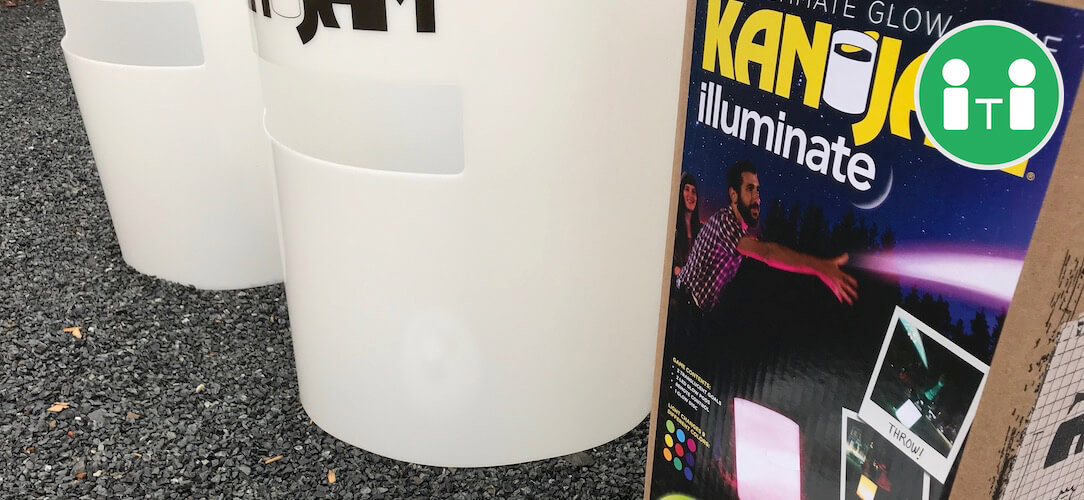 Ondřej evaluates + / -
+ 4 player sports game
- relatively large playing space

+

ideal for tournaments

- paper box only

+

game at night
Two plastic baskets that can be easily folded, one frisbee flying saucer, all stored in a paper box + two extra lights, so you can play at night too! Kanjam is another game from our new offer of outdoor games, for example for a party, corporate event or team building... We wrote about the game complete review, be sure to read it at our blog.
Expert opinion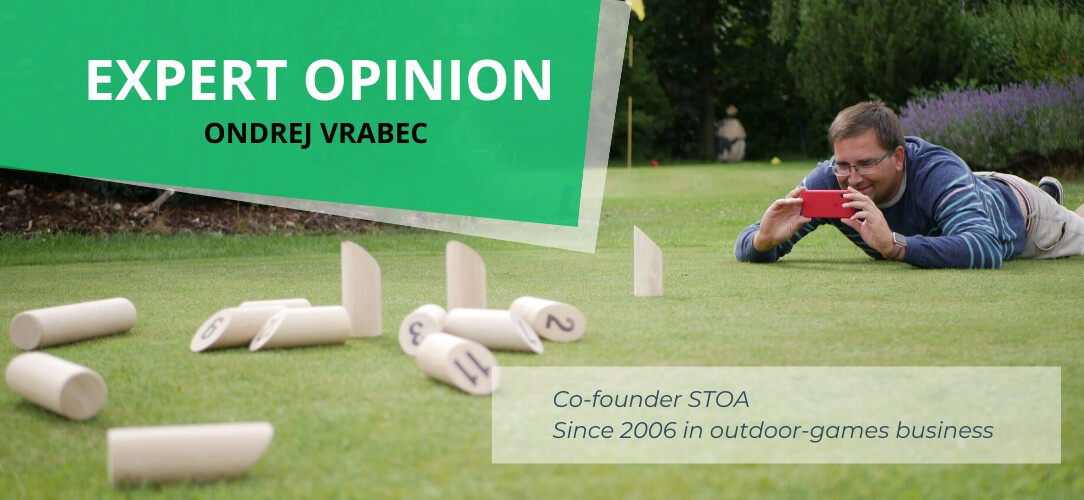 We first played Kanjam at our suburban camps with children. Some children enjoyed it so much that they didn't want to tear themselves away from it, and others weren't too excited about it. The whole thing will be that not everyone can handle a flying saucer throw. After all, it takes a precise throw for your teammate to hit the frisbee and hit the basket.
In the end, we made the children a pairs tournament and in the end everyone played, it was enough to put the stronger with the weaker. The game is certainly very interesting and will force you to move. What I find a bit impractical is a cardboard box for carrying, a bag would definitely be more practical, throw it over your shoulder, find a suitable place and go play...
If you are interested in more about the game, be sure to read the review on our blog or watch a video review of the game on our Youtube channel.
Additional parameters
Category

:

Party games
Number of Players

:

4 players
Type

:

Motion
Be the first who will post an article to this item!

The KanJam game comes from the USA, where it has been produced by KanJam LLC since 2006. What is interesting about the production itself is that the game is actually made in the United States, so the product does not have a Made in China label.
KanJam is proof that not everything has to be made in China, and that it is possible to make a game elsewhere that is better, better, and above all cheaper than if it was made and imported from China.
To date, there are many variants of the game KanJam - Mini, Splash, Glow, Illuminate, PRO - shining and many others. You can find them all in our e-shop.