An interesting game - Dutch billiard. The game is perfect for a larger table or floor. Simple execution of the game for both young and old. Anyone can "throw" stones or rather slide them. Ideal for events, in the restaurant or on the terrace in the garden.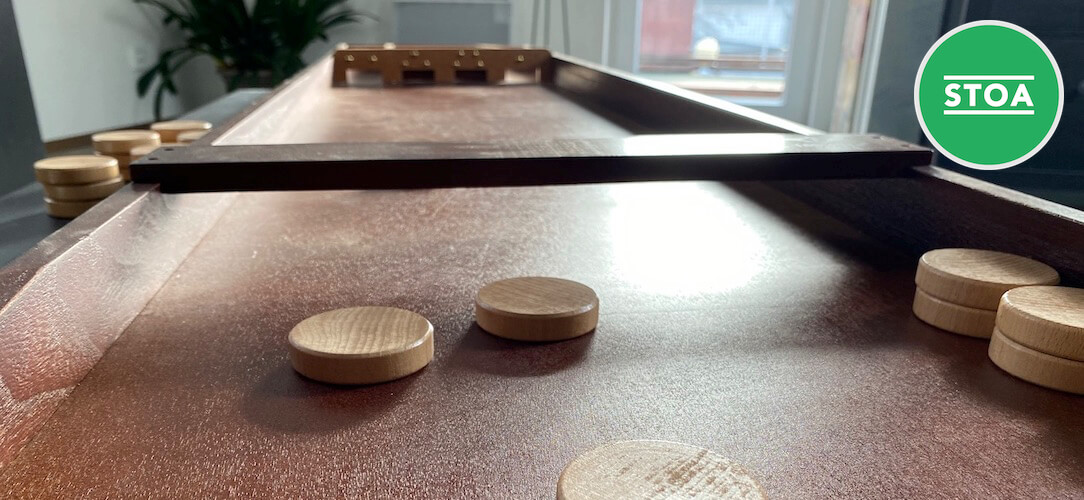 The set for the game includes:


Game board - composed of one part. Slab length: 200 cm. Width: 40 cm.
The board is completely made of wood, stable and solid design. Thickness of the lower "running" plate: 4 mm.
30 playing stones (wooden and varnished).
Board and pucks are painted - they drive great.
Rules of the game.

In the case of engraving, we offer the option to engrave on pucks (logo, text...). Feel free to contact us.
The wooden game board is placed on a flat surface, preferably a table.
The game comes in a cardboard box.
Game Parameters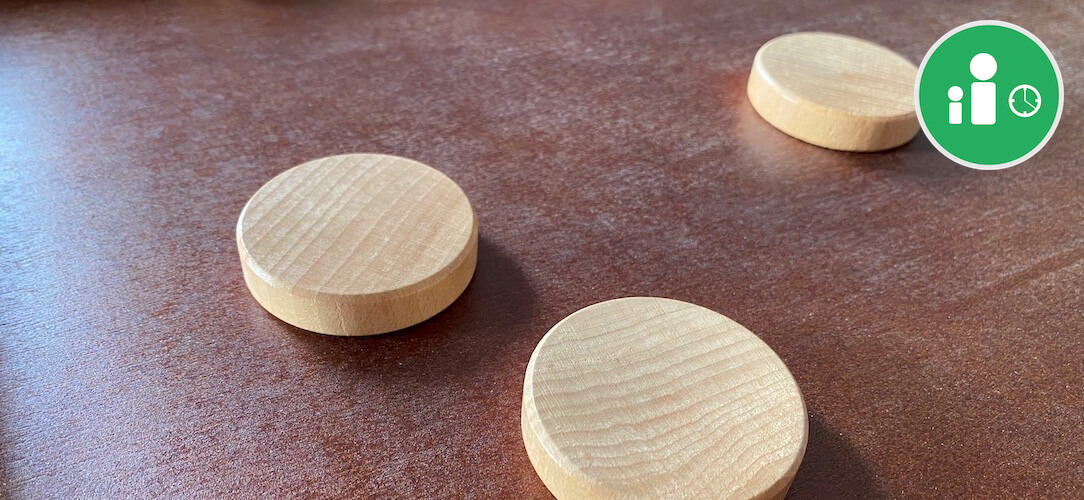 | | |
| --- | --- |
| Number of players: 2-4 or teams | Communication: |
| Playtime: 40 minutes | Strategy: |
| Age of players: 5 and up | Random: |
Custom logo or text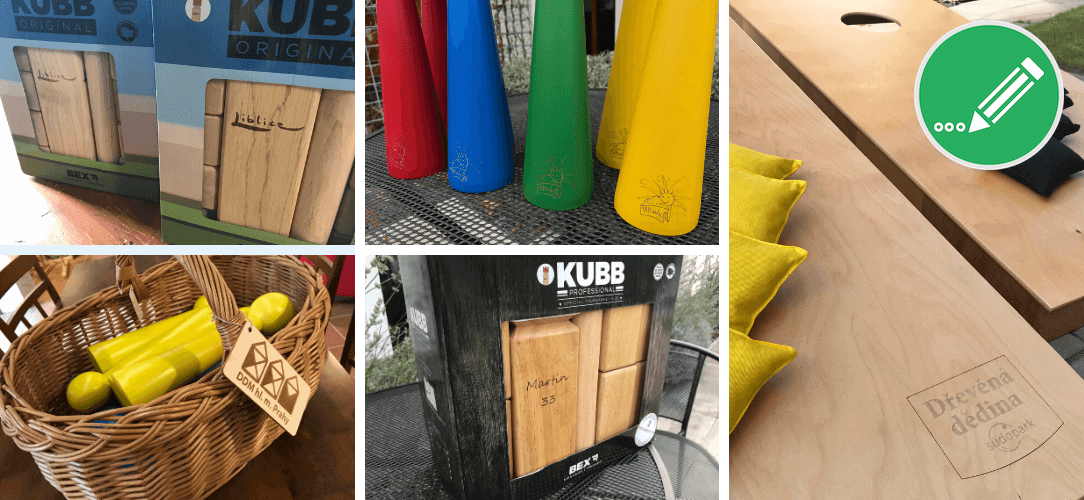 Do not hesitate to contact us - it is not a problem for us to engrave your logo or any text on the playing stones. The price is for engraving the logo/text on 5 playing stones from both sides.
Game Review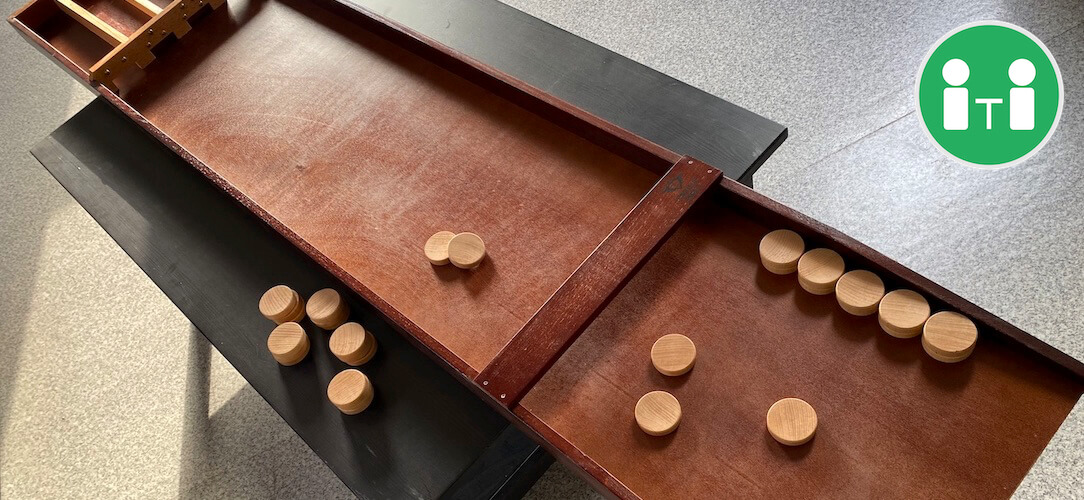 Ondrej evaluates + / -
+ nice wooden design
- a little known game , but very interesting

+

painted and stones ride well

- cannot be left outside
Simplified execution of the game (because, for example, a wooden table is not included). We wrote a complete review about the game, be sure to read it on our blog .
Expert opinion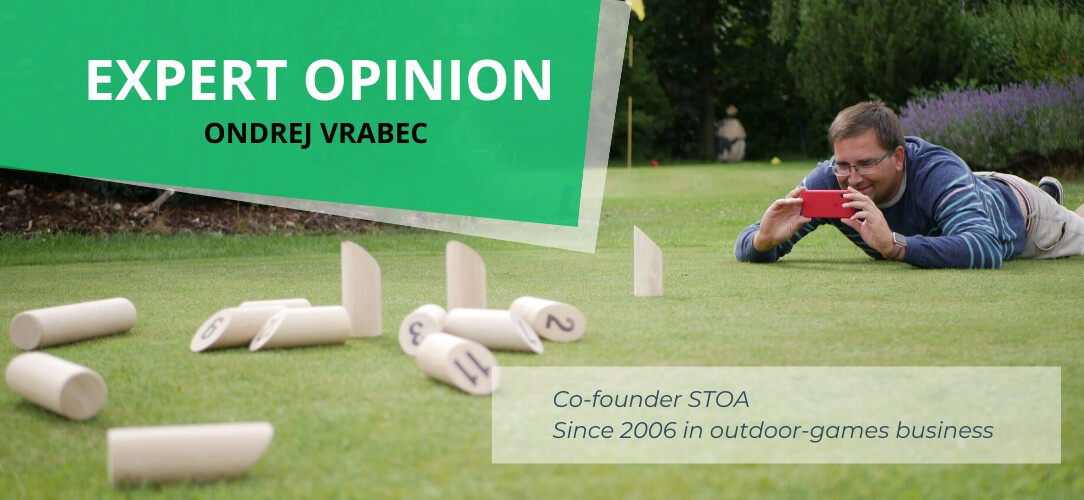 This game surprised me a lot. On the one hand, here in the Netherlands, the very popular Dutch billiards (sometimes wrongly referred to as Shuffleboard) is not very well known, so I didn't know much about the game either - these lesser-known games always have something in them.
But I was mainly surprised by how simple a game can look that will entertain you for a really long time. Dutch billiards is a game for two players or teams who try to play wooden stones into scoring goals.
Beautiful wooden design, practical wooden board. I recommend the game with friends on a table in the garden, for adults and active seniors.
Be the first who will post an article to this item!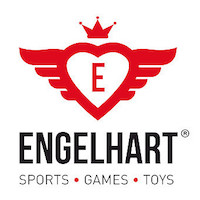 Engelhart (Netherlands) has been an importer and distributor of games, toys and sporting goods for 40 years.
During that time, Engelhart built an extensive network of distributors at home and abroad. Different lines (Sports, Games, Toys, Darts,...) of toys and games will keep both young and old entertained.
Engelhart offers everything from table tennis equipment to board games to Dutch billiards and wooden toys for the little ones.
Related products