Mega Mikado
Playing Mikado requires skill, concentration and calm. Simple rules and lots of fun.
Mikado is made of quality hardwood - beech.
Includes: 16 mikado sticks, practical cotton bag for easy carrying of sticks.
Wooden stick size: 90 x 2 cm.
The bars are finished at the end for safety - so that children are not injured.
4 colored sticks of each color - green, red, blue, yellow.
The game comes with a cotton bag, for easy storage.
Game in detail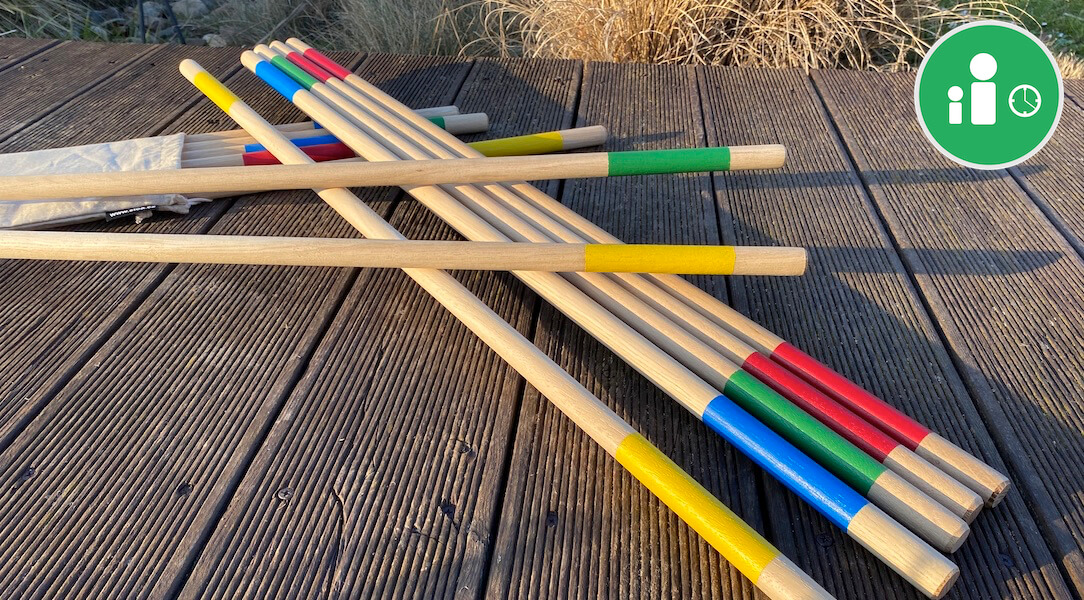 Velké mikádo
Be the first who will post an article to this item!

STOA-Zahradni minigolf s.r.o.: we are a Czech family business focused on manufacturing, selling and renting outdoor and garden games. For more than ten years, we have been making your favourite games for you.
We know what are we doing and that is why we can give you the advice you need and discuss your requests with you. We attend exhibitions, you can read about us in the media. We have our own development centre for developing new games.
We love our job and that is why our main claim is: We are happy to make you happy.
Related products