Mini golf club for the public - children's pro
Product detailed description
Branded mini golf club - children's "pro" NiFO (length 70 cm).
Suitable for "right-handed" and "left-handed". Type called hammer.
The grip of the stick is plastic.
The head of the stick is made of zinc alloy. Shaft made of hardened steel.
Weight: approx. 550g.
Minigolf club suitable for children from 5 years old.
Suitable for child's height up to approx. 140 cm, after that we recommend a 90 cm stick, which the child will grow up to...
Quality design of the stick suitable for recreational use. The club is suitable for all types of miniature golf, including adventure miniature golf.
Expert opinion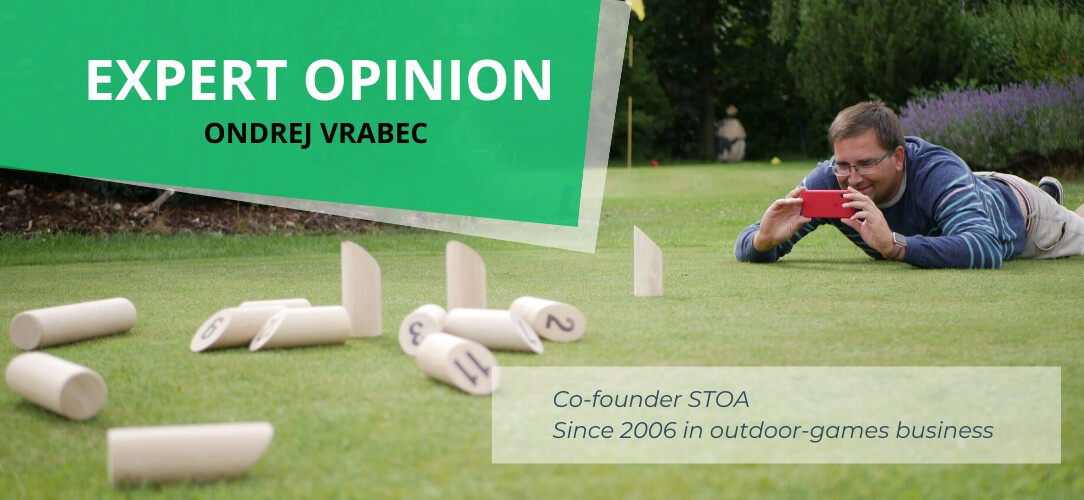 In my opinion quite sufficient miniature golf club for recreational play. The advantage of the minigolf club is that the heel of the club (bottom part) has a uniform shape, so it is suitable for both right and left-handed players - the so-called hammer. The stick is not heavy and even smaller children can play with it without any problems. The size of the stick is ideal for a child's height of 130-140 cm. Then I would consider buying a longer stick (we offer 90 cm), with the expectation that the child will "grow into it"...
If you're interested in learning more about miniature golf equipment, be sure to check out the video review on our YouTube channel.
Game shop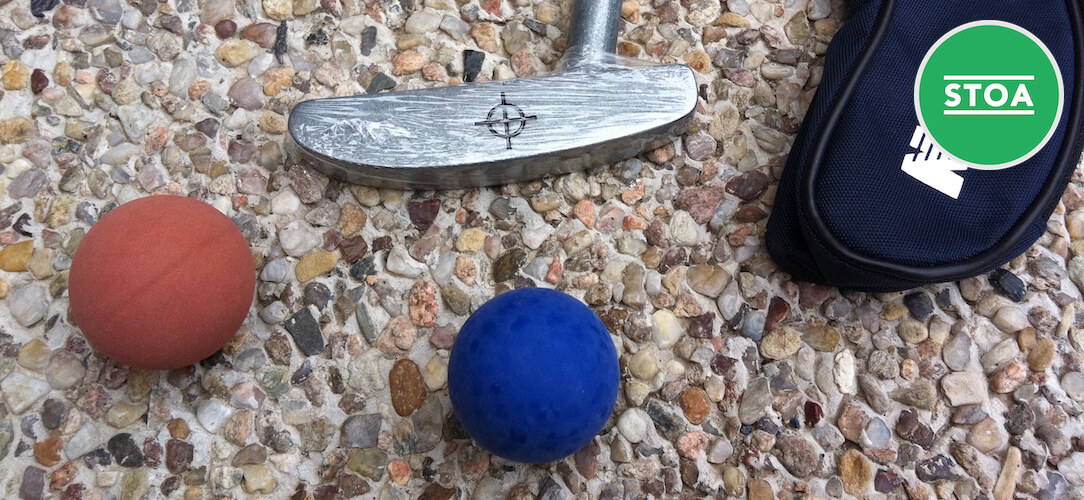 Most of the games you can see and buy directly in our shop(Zlonín, Prague-east), big games (mini-golf, skittles, Garden-rondo) we will be happy to show you in advance and we will consult with you further procedure for ordering these games - availability, transport,...
Be the first who will post an article to this item!

STOA-Zahradni minigolf s.r.o.: we are a Czech family business focused on manufacturing, selling and renting outdoor and garden games. For more than ten years, we have been making your favourite games for you.
We know what are we doing and that is why we can give you the advice you need and discuss your requests with you. We attend exhibitions, you can read about us in the media. We have our own development centre for developing new games.
We love our job and that is why our main claim is: We are happy to make you happy.