YOU.FO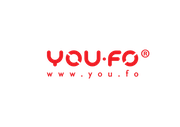 YOU.FO founder is Bas Ruyssenaars, from the Netherlands. Bas loved creating his own outdoor games, so he once tried playing his dog's rubber ring with a long wooden stick.
Turns out the circle can fly pretty far. In 2010, Bas decided to turn the original idea into a dynamic and fun game and, together with a team of designers and teachers, designed the first YOU.FO.
The game has a patent and has won several awards. Played with in communities of players in more than 20 countries around the world.
Page 1 of 1 - 1 items total