Pukec
Shoot, don't think and shoot.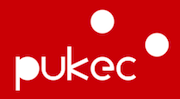 Simple and great fun for anyone who likes to have fun. All versions of the game are completely made in the Czech Republic by Czech carpenters. Behind the game are Lenka and Honza, who discovered the game in Denmark (there the game is known as Le Passe Trappe) and it was love at first Pukec.
We currently offer the classic Pukec for two players, but a slightly unconventional version of the game for 4 players. Small and large versions. Choose from the menu and enjoy a lot of fun.
1242
1255
1256
Page 1 of 1 - 3 items total