Product detailed description
Minigolf ball (big bounce).
Price is for 1 piece.
The ball is suitable for miniature golf courses where you want the ball to bounce (tees, snake,...).
We recommend buying one ball with a small bounce and one ball with a large bounce. You can then test yourself on which obstacle best fits which balls.
Colours: pink, blue, orange, brick.
Hardness 50-60sh.
Ball diameter: 4cm.
Bounce of the ball (from one metre height): approx. 60 cm.
Game shop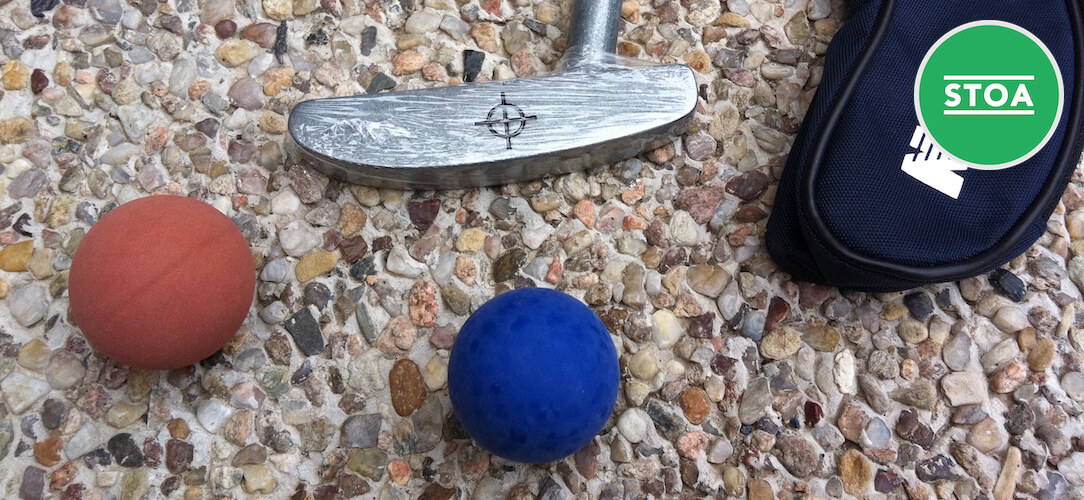 Most of the games you can see and buy directly in our shop(Zlonín, Prague-east), big games (mini-golf, skittles, Garden-rondo) we will be happy to show you in advance and we will consult with you further procedure for ordering these games - availability, transport,...
Be the first who will post an article to this item!

STOA-Zahradni minigolf s.r.o.: we are a Czech family business focused on manufacturing, selling and renting outdoor and garden games. For more than ten years, we have been making your favourite games for you.
We know what are we doing and that is why we can give you the advice you need and discuss your requests with you. We attend exhibitions, you can read about us in the media. We have our own development centre for developing new games.
We love our job and that is why our main claim is: We are happy to make you happy.